Things You'll Need
Sharp scissors

Leather filler

Hair dryer

Leather glue

Sub-patch

Leather protector

Soft cloths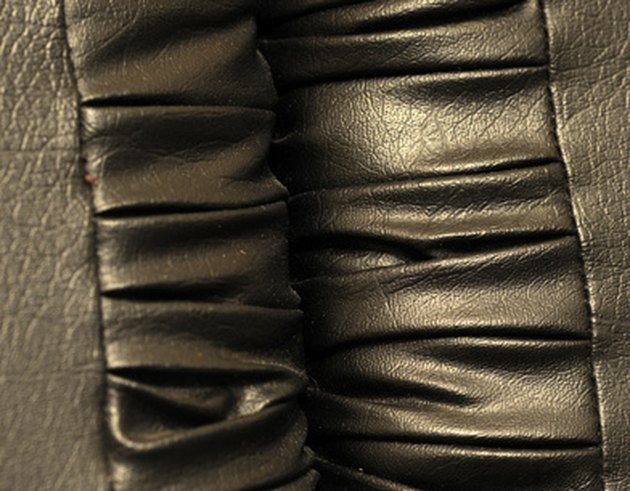 Natuzzi leather is luxury upholstered leather that can be purchased from a Natuzzi leather manufacturer. It is similar to other leather materials in that it can be cared for, cleaned and repaired in the same way. If your Natuzzi leather sofa or chair has a tear in it, you do not have to worry about reupholstering the entire chair. A simple patch is needed to fix the damage.
Step 1
Clean up the damaged area by removing any loose stuffing that may be sticking out. Cut away at the fabric fringes and torn leather pieces surrounding the damage.
Step 2
Place a small amount of leather filler inside of the tear. Let it dry for about 10 minutes. Then place another layer of filler on top of it. Continue doing this until the hole has been filled.
Step 3
Cut the leather sub-patch to the correct size. Make sure there are about 2 inches extra around the diameter for glue application.
Step 4
Apply the glue to only one side of the patch, and cover it entirely.
Step 5
Place the patch over the hole. Firmly press down keeping pressure on it for about 30 seconds to help it bond with the leather sofa.
Step 6
Soak a corner of the soft cloth in leather protector and gently swipe it over the sub-patch and onto the leather around it to prevent additional scratches and tears.
---
Stephanie Temperino is a freelance writer in New York City. She specializes in finance and technology topics. Graduating from the University of Massachusetts in 2009, Temperino holds a Bachelor of Arts in finance.