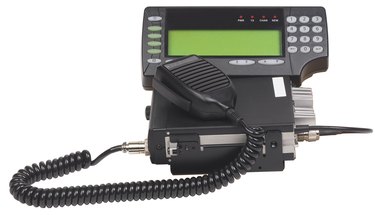 The Uniden Bearcat BC350A base scanner allows you to scan channels on five separate service banks as well as your own customizable private bank. You can save your favorite frequencies in one single bank for easy scanning or sort the frequencies into banks based on the type of emergency response. The BC350A supports 11 bands to broaden the scanning capabilities.
Step 1
Press "Hold" when the scanner stops on a frequency you want to store. Watch for the "HOLD" icon on the screen.
Step 2
Press "PROG" to enter the programming mode. Look for "CH" blinking on the screen to confirm that you entered the programming mode. Press "POLICE," "FIRE" or "PRIVATE" to select the band where you want the frequency stored.
Step 3
Press "PROG" to exit the programming mode once you have stored all of the frequencies you want to save.
---
Tara Kimball is a former accounting professional with more than 10 years of experience in corporate finance and small business accounting. She has also worked in desktop support and network management. Her articles have appeared in various online publications.