Air conditioner manufacturers such as Fedders make units that mount inside a window or external wall. Problems with these units fall into two basic categories: insufficient cooling and failure to start. To troubleshoot a Fedders air conditioner, first identify the problem and then take the appropriate steps.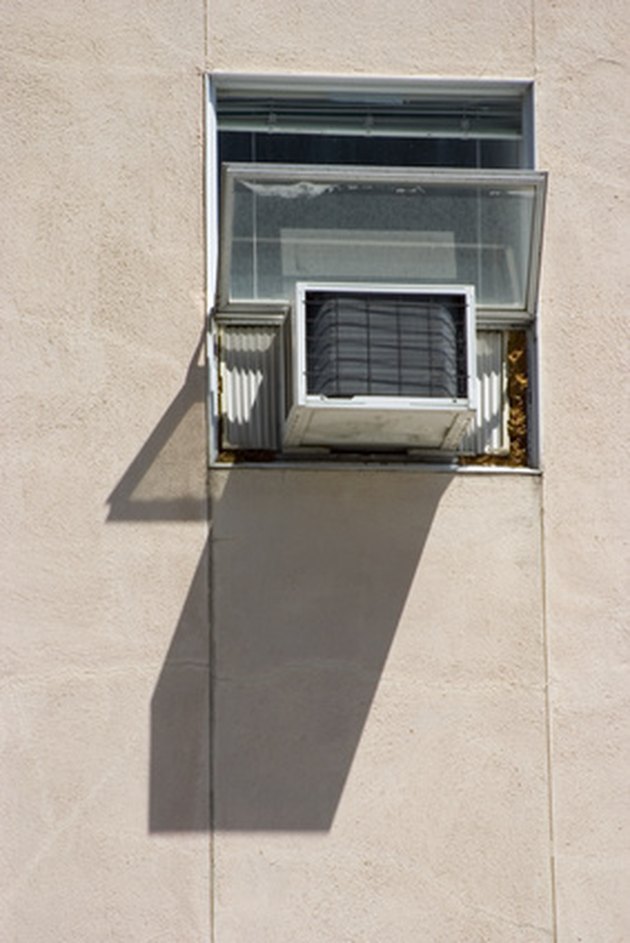 Step 1
Verify that the selector on the air conditioner is set to the fan position and that the thermostat is set below the temperature of the room.
Step 2
Turn the control knob to the "Off" position. Examine the unit for any obstructions that could be blocking air flow.
Step 3
Open the front panel to access the filter. Take the filter out of the unit and, if it is dirty, clean the filter with soap and water. Wait at least an hour for the filter to dry.
Step 4
Place the filter back in the unit. Turn the air conditioner on and adjust the temperature control to the "Cooler" position.
Step 1
Turn the control knob on the unit to the "Off" position. Verify that the power cord is plugged into the electrical outlet. Unplug the cord and plug it back in to make sure there is a solid connection.
Step 2
Turn the control knob to the "On" position. If the unit fails to start a breaker may have tripped.
Step 3
Open the door to the circuit panel to see if there is a tripped breaker. Reset the breaker or turn it on and see if the air conditioner comes on.
Step 4
Verify that the thermostat on the unit is not set too low for the air conditioner to come on.