Fossil is an accessories design company specializing in designer watches. Removing the back of a Fossil watch to replace a battery or perform other repairs is a simple task that does not require specialized equipment. The entire process should take less than five minutes.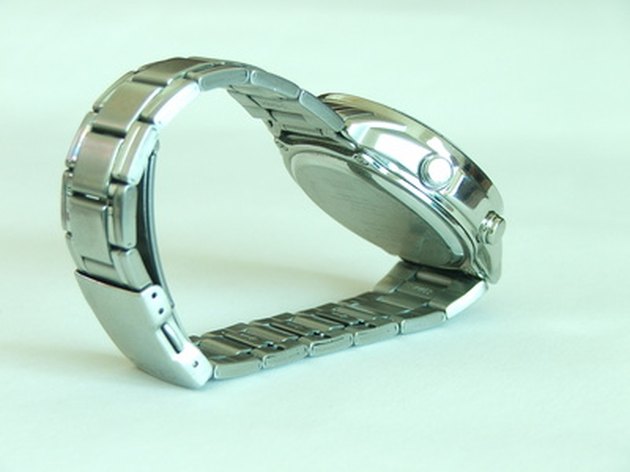 Step 1
Turn over the watch and determine the type of case back. If it has a series of regularly spaced slots, it is a threaded fit and can be unscrewed. A single groove or slot is found on press-fit designs, and in some cases small screws may hold the case on. Some watches use small screws to hold the back on which should be visible on the back.
Step 2
Select the right tool for removing the case back. For threaded-fit backs, use a needle-nosed pliers. For press-fit backs, a flat-head screwdriver will fit into the slot on the side of the case. For backs with screws, purchase a set of small screwdrivers available from most hardware stores.
Step 3
Remove the back. For screw-on attachments, open the needle-nosed pliers and insert into grooves in the back--turn clockwise to unscrew. Remove press covers by inserting the flat-head screwdriver into the slot and gently turning or lifting to pop the back. For backs with screws, use the small screwdrivers to loosen each screw, making sure not to lose them.