PVC pipe, a durable plastic material originally used for plumbing, makes sturdy, robust, lightweight outdoor furniture framing. Plans are free or cost little online or in books. There even are kits that include all the materials and directions for specific items. Outdoor furniture items include towel racks, chairs, chaise lounges, benches and tables. PVC furniture also is good for swimming pool areas where splashing and pool chemical contact is a possibility. Outdoor PVC pipe furniture can be simple or elaborate, and projects are available for DIYers of all skill levels.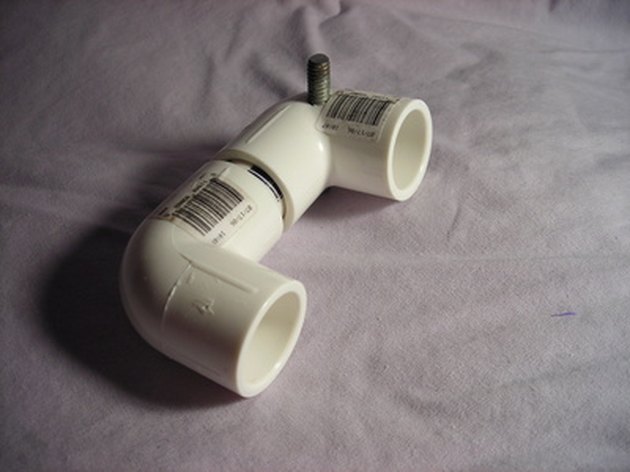 Step 1
Obtain all the materials you will need in advance. Borrow or buy any tools needed for the project. Ensure you have enough space to spread out your materials and tools. Make sure children and pets cannot interfere and that you have enough time to work.
Step 2
Use rubbing alcohol and some cotton balls to remove any manufacturer's printing from the PVC pipe and connectors.
Step 3
Use the pipe cutter or saw to cut the PVC pipe to the lengths indicated in the furniture plans. Alternatively, you can have the pipe cut at a home improvement center.
Step 4
Assemble all the PVC pieces into a frame according to the plans. Do not cement the pieces yet, because you first need to make sure everything fits together.
Step 5
Cement each joint after you are certain the frame pieces fit properly. Although some furniture items do not need to be cemented, it is a good idea to apply cement for stability. For example, a chair or towel rack will need some reinforcement because of the type of use it gets.
Step 6
Secure any webbing or canvas to your PVC frame according to the plans. You may need hardware such as grommets, rivets or lacing to do this.