You may not give it much thought, but there are federal rules governing how and where your mailbox may be installed in your yard. The rules are fairly simple, and are meant to make the job easier for mail carriers so they can efficiently deliver the mail. Take note of the regulations when installing a new mailbox, and make any necessary adjustments to your existing box.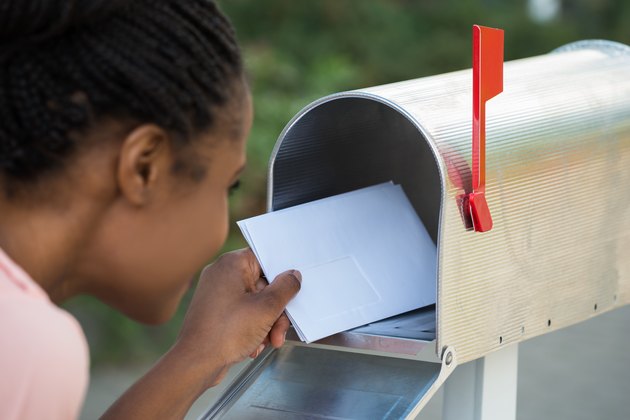 credit:
AndreyPopov/iStock/GettyImages
All mailbox designs are submitted to the Postmaster General before commercial production begins. If you want a custom-designed mailbox, you must seek the approval of the local postmaster before building and installing it. Any mailbox that has a lock requires official approval and a slot large enough to handle your regular amount of mail. Your mail carrier is not allowed to accept a mailbox key from you and is not required to lock your mailbox during delivery.
The height of the mailbox must be between 41 and 45 inches above the road surface, unless the road or curb does not allow for this. All mailboxes must be on the right side of the street and facing the mail carrier's direction of travel. Your mailbox should be between 6 and 8 inches from the curb. Contact your post office before moving your mailbox.
Label your mailbox with your house or apartment number using letters and numbers that are at least 1 inch high. If your mailbox is on a different street than your home, place your full street address on the mailbox rather than just the house number.
You must maintain your mailbox post to ensure that it is sturdy and unbroken. Also, you must maintain a clear pathway for mail carriers to access the mailbox. Your mail carrier is not required to deliver your mail if his or her access to your mailbox is restricted by snow piles, overgrown shrubs or other debris. If the mailbox does become damaged, it is the responsibility of the owner to repair or replace it.
Advertisements are not allowed in or on the mailbox or its post at any time. You may attach a newspaper receptacle to your mailbox as long as it does not: interfere with mail delivery, block the mailbox flag from view, extend beyond the front of the mailbox when it is closed and is not hazardous to a mail person or vehicle.