Things You'll Need
White vinegar

Rags

Small container

Cotton swabs

Cloth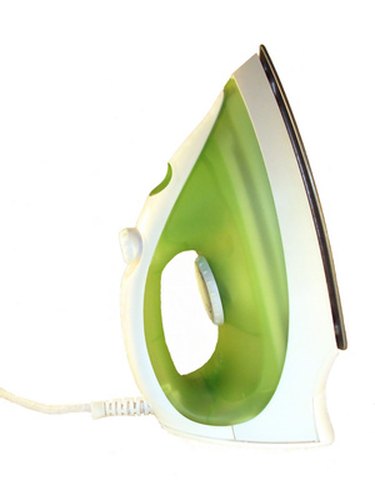 Regular care of your Sunbeam iron will extend its life and save your clothes from ugly stains. Super-hot temperatures can cause buildup of a brown substance which transfers from the iron to your clothing. In addition, minerals present in tap water may clog the steam holes. Some Sunbeam irons are self-cleaning, while others require manual care after each use.
Step 1
Fill the iron's steam tank with one part white vinegar and one part water.
Step 2
Turn the iron on "High" and steam iron a rag until all of the solution is gone. This will get rid of any mineral deposits and gunk which may have built up in the steam holes.
Step 3
Fill the steam tank with clean water and iron a rag again until the steam tank is empty.
Step 4
Mix one part white vinegar and one part water in a small container.
Step 5
Dip a cloth in the vinegar solution and wring it out. Wipe the iron's sole plate to clean off any gunk. Use cotton swabs to clean out the steam holes. Do this after each use to avoid buildup on the surface of the iron.
Step 6
Place the iron face down on a flat surface. Turn the steam dial to "Clean." When it pops up, pull the valve out to remove.
Step 7
Wipe the valve with a clean, damp cloth.
Step 8
Align the indicator and the "Clean" label, push the valve back in and turn it to the "Dry" position.
Tip
Empty the steam tank after each use. Store your Sunbeam iron in an upright position.
Warning
Ensure the iron is completely cool before cleaning.
---
Melissa Rae has been a writer since 2008, specializing in home-and-garden, business, technology and education topics. Rae holds a Bachelor of Science in business administration from Herzing University.