Things You'll Need
Water

Philips head screwdriver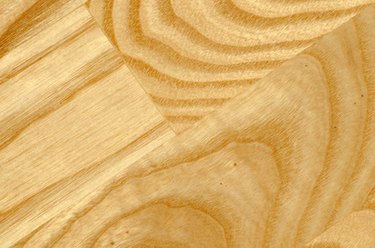 The Bissell steam mop is a versatile piece of machinery that can be used to steam clean carpets, hardwood, and linoleum floors. This particular Bissell model is a home unit that's not intended for commercial usage. While the Bissell Steam Mop comes with a 1 year factory warranty, there are times that you might want to troubleshoot the mop yourself and save yourself the trouble of bringing it to an authorized Bissell dealer or shipping it back to the manufacturer.
No steam coming from the unit
Step 1
Remove the water tank from the mop unit by lifting it up and away from the unit at the same time. No tools are necessary to do this.
Step 2
Open the cap to the water tank by unscrewing it all of the way to the left.
Step 3
Fill the Bissell steam mop with water until the fill line on the water tank.
Step 4
Screw the cap back onto the water tank by twisting it the right as tight as it will go.
Step 5
Replace the water tank by lining it up with the guidelines and sliding it back into its place.
White mark left on the floor
Step 1
Look at the spot on the floor where you leave your Bissell steam mop. Check to see if there is a white mark.
Step 2
Remove the mop head before storing the unit. Use a Philips head screwdriver to remove the screw connecting the mop head to the main unit by turning it all of the way to the left.
Step 3
Pull the mop head down and away from the unit to remove it for storage. This will prevent the wet pad from leaving a white mark on the floor.
Step 4
Slide the mop head onto the main unit and reattach it to the main part of the mop by turning the screw to the right as far as it will go using a Philips head screwdriver. Complete this step before you want to use the unit to clean your floors.
Tip
Check the Bissell Steam Mop User's Guide for other troubleshooting tips.
---
Adam Raphael has been writing technical and health-related articles for a variety of online sources for five years. His articles have appeared on a variety of popular blogs and other websites.