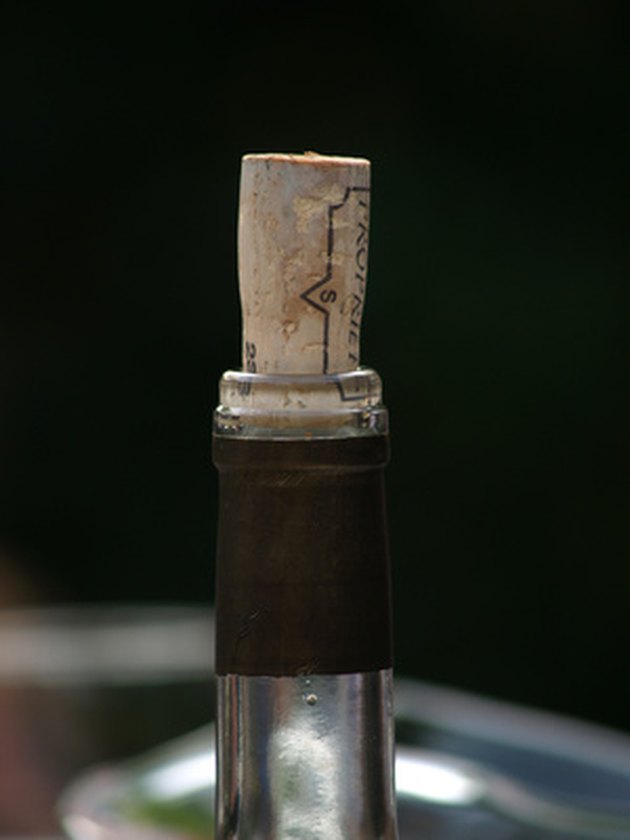 Danby manufactures wine coolers that range in capacity from 6 bottles to 166 bottles. You can precisely set the temperature between 43 and 57 degrees Fahrenheit, and so it can handle both reds and whites. Danby wine coolers feature an interior light that can showcase the wine, and tinted glass to protect it from harmful ultraviolet (UV) rays. You can troubleshoot a Danby wine cooler if it isn't working properly.
Step 1
Store your wine in sealed bottles. Using the Danby wine cooler doesn't maintain the freshness of the wine if the wine has been opened. Drink the wine within the usual day or two if opened.
Step 2
Shut the door firmly and keep it shut as much as possible to maintain an accurate temperature. Don't overload the cabinet with more wine than your cooler is designed for.
Step 3
Set the correct temperature for the type of wine you are serving if your wine doesn't taste right. For reds, set the temperature between 55.4 and 57.2 degrees Fahrenheit; whites should be chilled to between 48.2 and 57.2 degrees, depending on the wine and your taste preference.
Step 4
Set the cabinet level if you experience vibration. When full, the wine cooler becomes heavy, so place it on a strong, level floor. Maintain air circulation if you run into problems. Allow 5 inches of space between the back of the wine cooler and any wall. Avoid locating the Danby wine cooler in direct sunlight if you see defects appearing in the acrylic coating. Heat will increase your electricity consumption.
Step 5
Manually turn on the light when the light doesn't come on. Unlike a fridge, the light does not come on when you open the door.
---
Patrick Nelson has been a professional writer since 1992. He was editor and publisher of the music industry trade publication "Producer Report" and has written for a number of technology blogs. Nelson studied design at Hornsey Art School.