Americast is a material developed by the American Standard company that is used to make bathtubs and sinks. Made of backed steel with a porcelain overlay, Americast has the structural integrity of cast iron but weighs much less. Learn to clean your Americast tub properly in order to prevent abrasion and maintain the lustrous, glossy finish.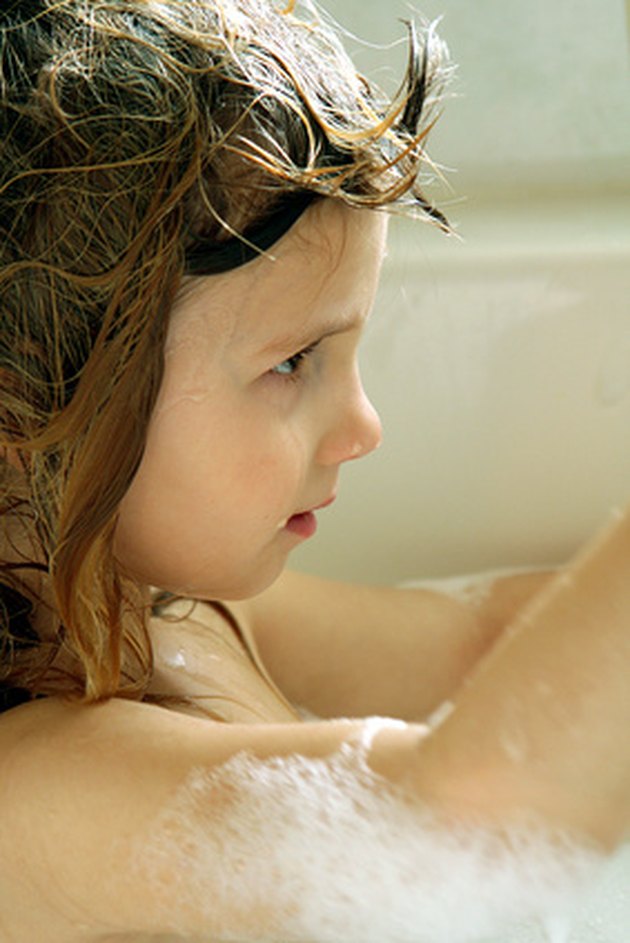 Step 1
Create a sudsy solution made of warm water and dish soap in a pail. Do not use any gritty cleaners on the tub as they can scratch and dull the finish. If you have a lot of soap scum and grime in your tub, replace 1/3 of the water with white vinegar.
Step 2
Scrub the entire tub using a soft bathtub scrubber. Do not use anything abrasive, such as steel wool, as this can also scratch and dull the finish.
Step 3
Rinse the tub with fresh water.
Step 4
Squeeze a dime-size dollop of multi-purpose cleaner, stain remover or polishing cleaner onto a damp sponge to clean the slip-resistant surface on the bottom of the tub. Brands recommended by American Standard Company include Spic and Span, Bon Ami, DiDi Seven or Zud.
Step 5
Scrub the surface with the sponge.
Step 6
Rinse the bottom of the tub with fresh water.
Step 7
Spray the tub daily with a daily shower cleaner to maintain a clean tub. Use a spray that can be left on the surface without rinsing.