A hopper gun will allow you to apply stucco to any wall quicker and more efficiently than any other method. Normally, when applying stucco, you would need to wipe the stucco onto the surface, and then rub the material down with a trowel in order to get the desired pattern; however, with the hopper gun, you can simply spray on the stucco and trowel the mixture into the desired pattern. The average do-it-yourself homeowner can apply stucco using a hopper gun in four to six hours, depending on the size and scope of the project.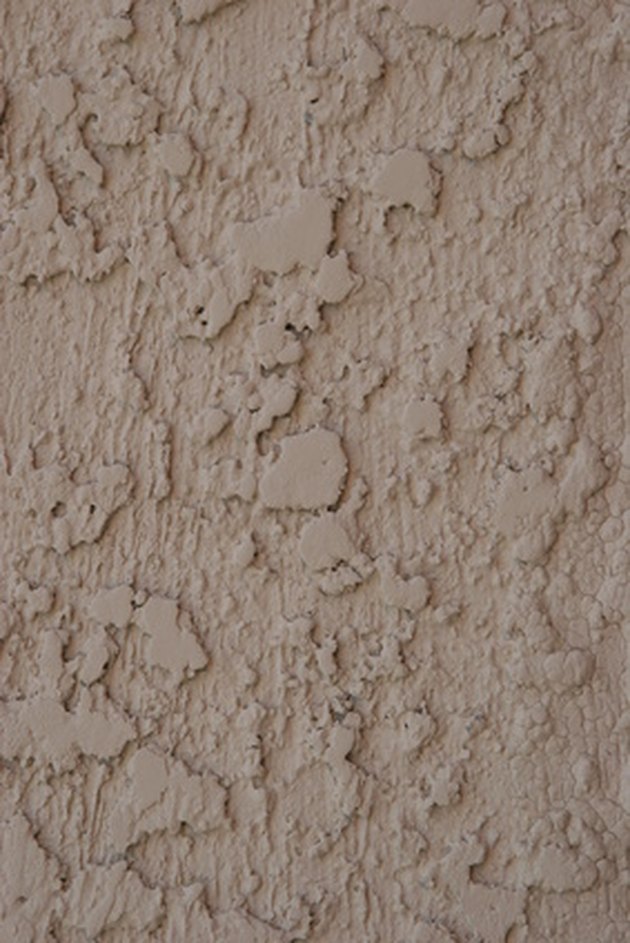 Step 1
Connect the hopper gun to an air compressor. You should have at least 50 feet of air hose for maximum extension of the hopper gun. Once the air is connected to the hopper, press the hopper trigger to make sure that air flows freely through the nozzle.
Step 2
Mix your stucco using dry stucco mix--purchased at any hardware store--using a drill and mixing bit. Add three gallons of water to a five-gallon bucket, and add dry mix to the water--about two hands full at a time. Stir the mixture with the drill and add the dry mix as you go. The ending mixture should be consistent with pancake batter mix.
Step 3
Wet the surface that is going to be stuccoed using a water hose and a mist nozzle. The water will help the stucco bond once it is sprayed onto the surface. Sprayed stucco will not bond well to a dry surface.
Step 4
Fill the hopper gun three-quarters full with stucco, holding the hopper gun upright while doing so. Use an empty coffee can or similar container as a dipper for the stucco mix.
Step 5
Spray on the stucco, beginning at the bottom of the wall. Spray a thin coat of stucco onto the wall at first, allow it to set for five minutes, and then apply another thin coat. You want the stucco ideally to be about one-quarter inch thick before you begin troweling the surface. Spraying the stucco on too thick will cause the mixture to run off of the wall, which will be more difficult to trowel. You may apply as many coats as you want; however, never go over three-quarters inch thick, and allow the coats to dry
Step 6
Trowel the wet stucco mixture using a finishing trowel. Place circular or swiping patterns into the stucco with the trowel. You may also place a smooth finish onto the stucco by allowing the sprayed on stucco to set for 30 minutes, and then wiping in circular motions with a wet sponge until the surface is smooth.