When cleaning out the basement or attic you're apt to find a lot of old books. If you and your family members have outgrown the books, donate them rather than trying to sell them. New Jersey has many local programs that allow you to easily donate books, and you can receive an itemized receipt for tax purposes.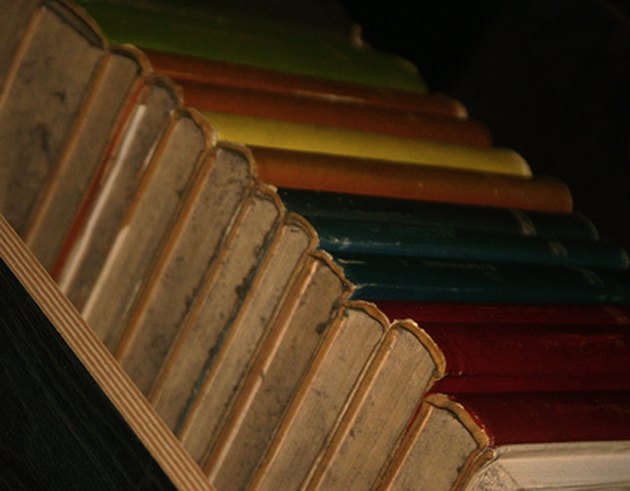 Step 1
Visit your local branch library to see if they need donations of books. Libraries often accept donations for book sales. Find your local library branch using the New Jersey Public Libraries directory (see Resources).
Step 2
Drop off used books, including textbooks, at your local Goodwill or Salvation Army. You won't need to sort books or spend time checking on acceptance policies, since all locations of these national charities accept book donations.
Step 3
Sort your used books into categories, such as kid books and adult books. For donation options beyond the library and Goodwill, New Jersey residents can target different segments of the population.
Step 4
Donate children's book to Bridge of Books or Reach out and Read (see Resources). Used children's books donated to either of these programs go to at-risk youth across New Jersey. Call these programs directly to find a local donation spot.
Bridge of Books only accepts donations appropriate to those 18 years old or under. Reach out and Read New Jersey uses old books to stock doctor's office waiting rooms and donates them to older siblings; they also accept only children's reading material.
Step 5
Take adult books to your local senior center.