Lines in paneling and wallboard, prevalent on manufactured home walls, present a problem when you are ready to redecorate. Disguising this type of wall is not as simple as rolling a fresh coat of paint onto smooth walls. Options to create smooth walls include filling in the lines with drywall compound, skim-coating the entire wall surface or installing liner paper that bridges the lines when it dries. Any of these options will make the paneling as smooth as drywall.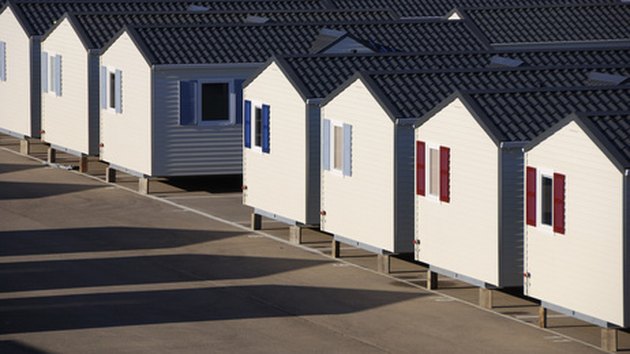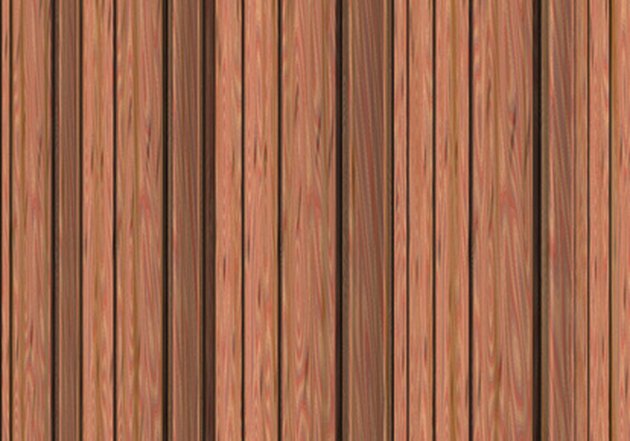 Prepare the walls by removing any batten strips from the paneling seams. Pull any nails that remain in the wall with pliers. Use a flat pry bar or a stiff putty knife to pry the strips from the wall.
Step 2
Wash the walls with a degreaser; dish soap works well. Rinse the walls and allow drying. Sand the walls with medium grade sandpaper. Attaching the sandpaper to a sanding pole makes this job easier and quicker. Sanding roughens the surface and dulls any shine on the wall to allow good bonding of primer and paint.
Step 3
Mask off the ceiling and the floor with painter's tape. Roll on a coat of good quality sealing primer. Oil-base primer is a good choice for sealing wood paneling. Some primers have strong odors; provide proper ventilation. Allow the recommended drying time for the primer, usually four to six hours dependent upon temperature and humidity.
Step 4
Apply drywall compound to the seams and grooves in the paneling, using the knife to remove excess compound. Allow the drywall compound to dry, then sand smooth. Some or all areas of the paneling may require an additional coat of drywall compound to achieve a surface that is even with the face of the paneling; drywall compound tends to shrink when it dries. Wipe all sanding dust off the walls with a damp cloth. Roll a second coat of primer on the walls to seal the drywall compound. Apply two coats of good quality paint to the walls. Choose a paint that is easy to wash, such as a washable flat or satin.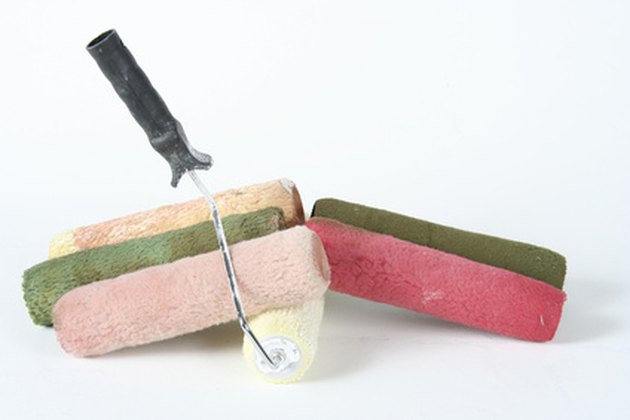 Roll a coat of primer onto the walls. This seals the wall preventing stains from bleeding through. The primer also provides a good bonding surface for the liner paper.
Step 2
Apply liner paper to the paneled walls. This paper is heavier than regular wallpaper. Liner paper bridges the grooves and seams when dry. Liner papers installs horizontally on the walls.
Step 3
Paste the backside of the liner papers with a quality wallpaper paste and fold wet sides together to allow the paste to penetrate. Smooth the paper onto the wall in the same manner used when installing wallpaper. Use a sharp knife to trim off excess. Do not overlap the seams; this type of paper requires seams butted. Allow overnight drying.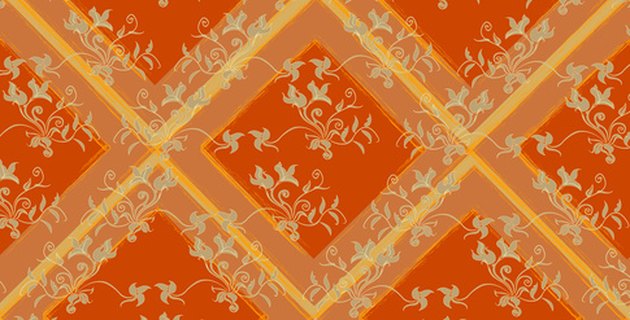 Apply wallpaper or paint to the liner-covered walls.