Things You'll Need
Vacuum

Mild laundry detergent

Spray bottle

Vinegar

Garden hose with spray nozzle

Hair dryer (optional)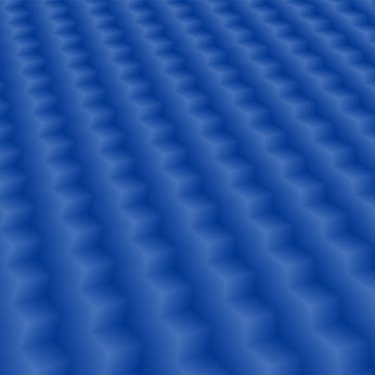 Memory foam mattress toppers are an affordable alternative to a full memory foam mattress, as they comfortably sit atop any mattress, providing the same foam texture at a fraction of the price. These foam mattress toppers typically are not safe for machine washing as they are large and bulky, plus they break apart during washing machine agitation. Hand cleaning is required, and can be done with ease.
Step 1
Vacuum the mattress topper regularly with a hose attachment.
Step 2
Fill a spray bottle with 3 cups water and 1/4 cup mild laundry detergent
Step 3
Take the topper outdoors, and spray the solution over the entire mattress topper. Let sit for 30 minutes.
Step 4
Rinse the entire mattress topper with a garden hose, using a spray attachment.
Step 5
Discard the soapy water from the spray bottle, and fill it with pure white vinegar. The white vinegar is a natural disinfectant that will kill any remaining bacteria.
Step 6
Spray a light mist of the vinegar over the entire mattress topper, and let it sit in direct sunlight until completely dry. Use a hair dryer to speed up the drying process if you prefer.
---
Mel Frank is a professional freelance writer with over 15 years of writing experience. She has completed a wide variety of writing assignments for a number of publications that include CNN and various websites. Frank received a Bachelor of Fine Arts from a prestigious university in Pennsylvania.