Stucco is a finish masonry product used on interior and exterior walls. There are a variety of application procedures, including creating textures by spraying the final coat on the surface for a uniform sandy texture or with the use of trowels for a 3-D effect. Skip troweling leaves the surface with a deeply textured pattern and is achieved with a trowel. Make sure the surface is clean and dry before applying stucco for the best adherence of the finish.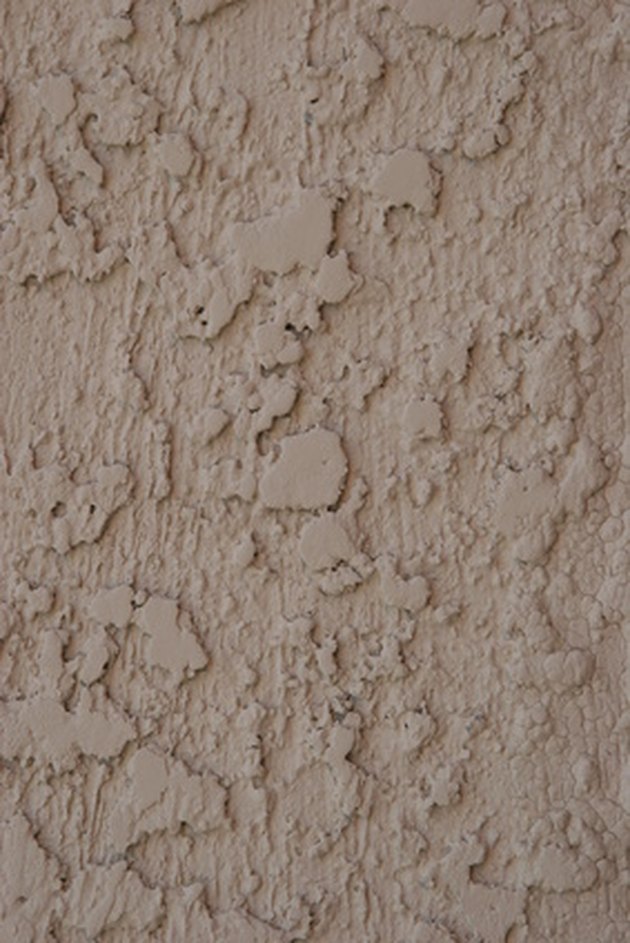 Step 1
Mix stucco according to package directions in a bucket. Use a small stainless steel trowel to mix the stucco thoroughly.
Step 2
Apply a 1/8 inch layer of stucco mix to the surface with a large stainless steel trowel. Apply in smooth, even wide strokes while holding the trowel at a 10-degree angle. Allow to dry according to drying time printed on package.
Step 3
Mix another batch of stucco according to package directions. However, mix to the consistency of pudding by adding water and mixing thoroughly with a small trowel.
Step 4
Work in sections. Dip a stucco Tampico brush into the wet stucco mix. Splatter onto the wall in a random pattern by flicking the brush toward the wall.
Step 5
Allow the stucco to dry on the wall for about 15 minutes. Smooth the tops of the stucco blobs with a large stainless steel trowel. Feather the stucco blobs with random strokes of the trowel to avoid creating a pattern.
Step 6
Repeat for the next section of wall. Feather each section to the previously done sections.