When your drain backs up, your sink immediately becomes unusable. Fix the clog without resorting to harsh and potentially harmful chemicals. Instead, use household ingredients that react together to create a bubbling solution that will break through the clog. Use a home remedy with baking soda and white vinegar to fix a clogged drain. After the baking soda and vinegar react within the drain, you can then wash away the remaining clog materials with boiling water.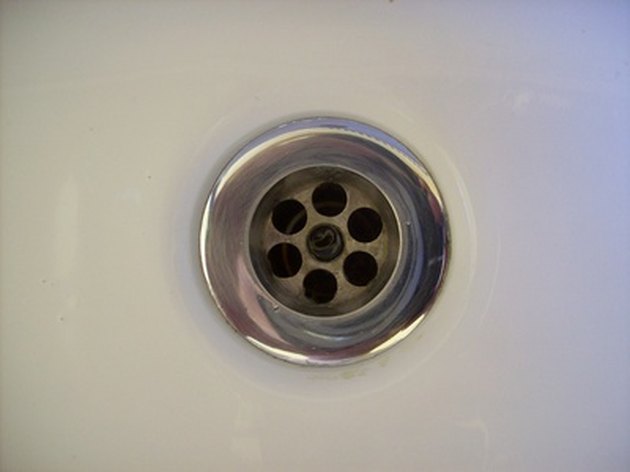 Step 1
Measure the baking soda and pour it carefully down the drain. Measure the white vinegar and pour it down the drain over the baking soda.
Step 2
Cover the drain with a stopper or with an old rag and allow the drain to sit undisturbed for at least five minutes.
Step 3
Boil the water while you allow the baking soda and white vinegar to sit in the drain.
Step 4
Open the drain and pour the boiling water slowly down the drain.
Step 5
Run water freely down the drain to make sure it is clear. If the drain is still running slowly, repeat the steps one more time to clean it out completely.