Property surveys are completed when a property owner needs specific property information or when a potential buyer is purchasing a property. A property survey contains details about the physical aspects of a property including boundary lines, easements, location of underground utilities and zoning category. A property survey should be completed by a licensed land surveyor in order for it to be a legal document. The surveyor will provide the property owner or potential buyer with an illustration of the property and a written report of survey findings.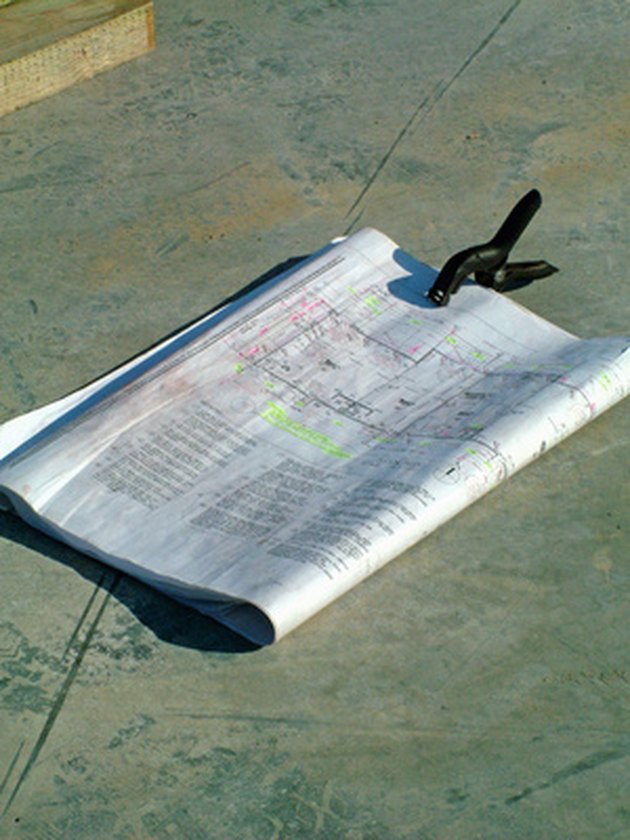 Step 1
Open the property survey illustration on a large, flat surface, such as a countertop, for easy viewing. Place the written report next to the illustration so that it can be used as a reference point when viewing the property survey illustration.
Step 2
Identify the physical address of the property listed on the survey. Compare this address to the official homeowner recorded address listed on the deed. Make sure the two addresses match exactly as written on the homeowner deed. Report a misprint in the address to the licensed surveyor so that corrections on the survey illustration can be made.
Step 3
Locate the property on the survey illustration to view visual information of the property, such as physical boundaries and any overlapping or spacing between this property and any adjacent properties. Note the physical location of any water structures on the property, such as a lake or stream. Look at all of the access points used for entering and exiting the property. Look at the physical location of any adjacent roadways and property driveways. Look for any areas of the property that may be shared with a next-door neighbor, such as a driveway, sidewalk or fenced-in area.
Step 4
Read the property survey written report to find a legal description of the property. This will include the official property measurements, any additional buildings or structures within property boundaries and the presence of any existing easements. An easement provides legal access to the property by a third party, such as a next-door neighbor or utility company. Additional information to read over in the report includes property improvements that have been completed since the last survey report on file. The surveyor will state in the report whether those improvements meet code enforcement guidelines. The written report will also state whether the property is zoned for residential or commercial use.