Things You'll Need
Polyester and linen blend fabric

Ironing board

Iron

Pressing cloth (optional)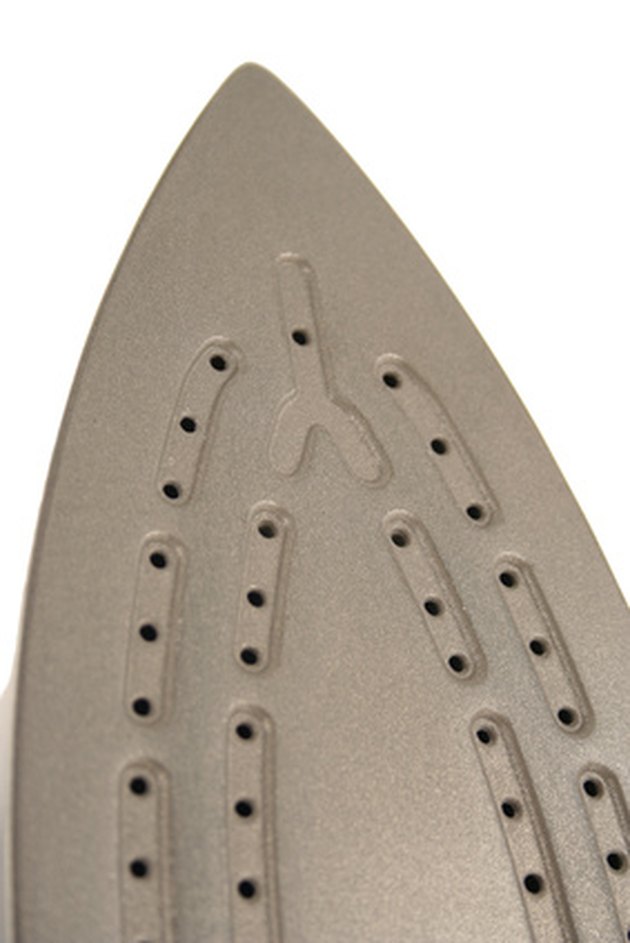 Linen, known throughout the world for centuries as a luxurious fabric that softens with washing, is also recognized as one of the most wrinkle-prone fabrics around. Polyester, generally an easy-care synthetic fabric, tends to wrinkle less but can melt under high heat. Modern textile technologies allow for blends of fibers, which enable the better characteristics of both fibers to come through. A linen/polyester blend makes the best of both fibers but has special requirements when it comes to ironing.
Directions
Step 1
Set the iron heat on medium heat. Most irons have specific fabric settings listed right on the iron itself. If listed, use the one for polyester.
Step 2
Place the fabric or garment on the ironing board, smoothing out any wrinkles with your hand.
Step 3
Place the iron on the fabric and slowly move the iron in a circular motion. Do not leave the iron in one place for too long or the fabric will scorch.
Step 4
If wrinkles are difficult to remove, use a slightly damp pressing cloth on top of the fabric, and press down with the iron onto the pressing cloth.
Step 5
Continue to iron the rest of the garment, moving the pressing cloth as you go if you're using one.
Step 6
Hang the fabric or garment once it's ironed to prevent future wrinkles.
Tip
Whenever you use any blend fabric, iron according to the least heat tolerant fiber in the fabric--in this example, the polyester.
Warning
Too much heat from the iron can cause the polyester fibers to melt and become shiny scorch marks. This damage can't be reversed, so it's better to start with too little heat than too much. Do not leave the iron down on the fabric for too long or it can scorch.
---
Kelli Nottingham has been a freelance writer for more than five years, with published works on topics ranging from international travel to home decor DIY projects. A graduate of Duke University and the University of Colorado, Nottingham holds degrees in anthropology of religion, with a focus on religious ritual. She is also a recognized professional speaker with national experience.