According to the USDA, burdock and milk thistle are each listed as non-native weeds and both have been used for centuries in treating certain disorders.
The USDA also states that milk thistle has not been observed growing in every U.S. state, whereas burdock grows everywhere in the U.S.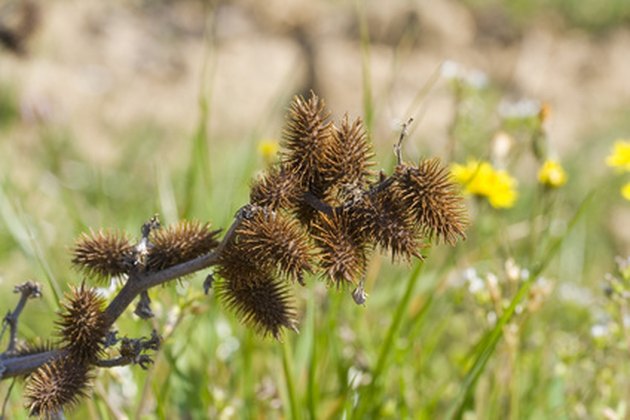 Milk thistle was being used for medicinal purposes as long ago as the first century A.D. Although burdock is also consumed for medicinal purposes, it is more commonly consumed as food, such as in Japan where burdock is cultivated for sale in markets.
Milk thistle has become particularly problematic in California where it has been listed as an invasive species of weed. Burdock is more widespread but is not listed as invasive in California.
According to an article in "Better Nutrition," milk thistle seeds are collected and used to enhance liver function whereas the leaves of burdock have been used to treat kidney disorders.
An article in "Countryside & Small Stock Journal" reports that Burdock is harvested and burned by farmers who then spread the ashes to balance the pH of their soil.