The clematis is a flowering, climbing plant grown for ornamental purposes. The clematis has a few different meanings, many of them connected to mental prowess.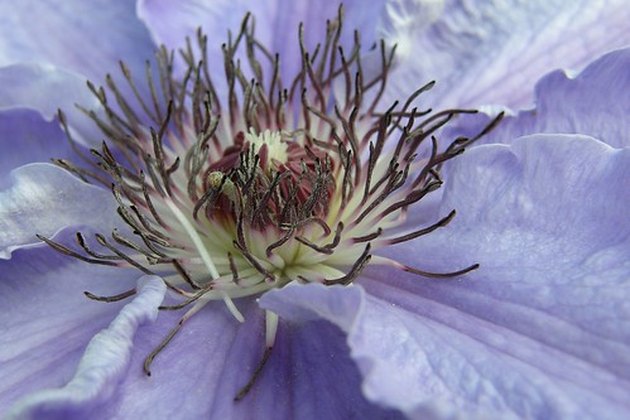 The clematis symbolizes ingenuity or artifice, perhaps due to its seemingly clever climbing around trellises and walls. The clematis also means mental beauty.
Clematis is sometimes given as a female name in English-speaking regions. Clematis means flowering vine or branch in this context.
Clematis comes from the Greek work "klema," which means "twig," "shoot," "branch" or "to break off."
The words used for clematis in Russian and Bulgarian carry the additional meaning of "traveler's joy," which is not surprising since clematis travels as it climbs.
Clematis is pronounced kleh-MAT-is. If you want to meaningfully compliment someone by writing him a poem comparing him to a clematis, note that mantis, practice and solstice rhyme with clematis.