You can make a very good living by selling alarm equipment and by installing alarm equipment. In some cases, no investment is required from you. Most of the equipment and services will be provided to you from ADT.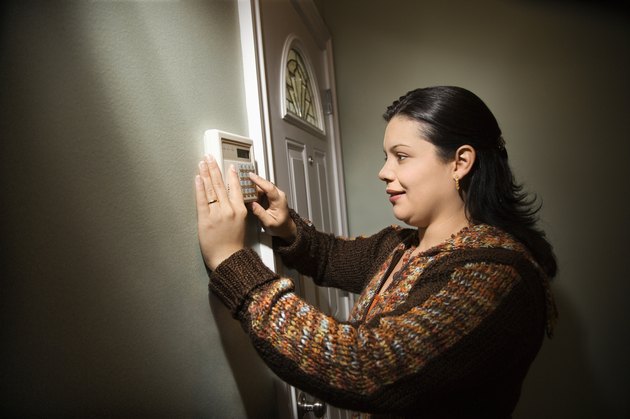 credit:
Jupiterimages/Comstock/Getty Images
Step 1
Call (888) 474-1267 for more information about becoming an ADT Authorized Dealer. Fill out all the paper work from the ADT Authorized Dealer Program. Buy insurance to start your ADT retail business. A company, such as CSAA that you can find at csaaul.org, can show you how to get coverage.
Step 2
Head to your local city or county office and apply for a permit or license to operate your ADT retail business. Log on to GovSpot.com and apply for your state's Department of Revenue tax ID number. Call (800) 429-4833 and apply for your federal tax ID number.
Step 3
Develop contacts with other business owners in the home alarm industry by joining an organization, such as National Burglar & Fire Alarm Association. This can lend creditability to your business. Check out their resources at alarm.org and download an application. As a member, you will have access to additional training and networking opportunities.
Step 4
Purchase a used truck to carry supplies, alarms, ladders and equipment to the job sites. Help and training will be provided by ADT, but do not be afraid to seek help from someone who has the skills to install and sell alarm systems. This step will increase your sales and develop your skills.