Mold can grow abundantly on the top of plant soil. A common cause of mold growth is over watering. Insufficient air flow and high humidity also aid in the production of mold, which poses a danger to plants and humans, so use caution when attempting to remove it. Wear protective gloves and a dusk mask to prevent contact with the mold. To eliminate these dangerous spores from your plant soil, follow specific methods the remove and kill the offending fungus.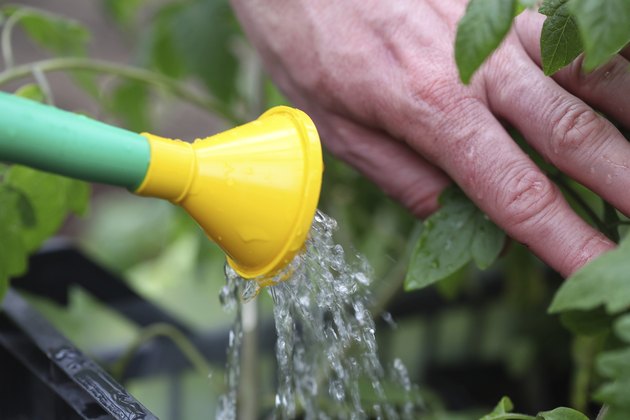 credit:
KatarzynaBialasiewicz/iStock/Getty Images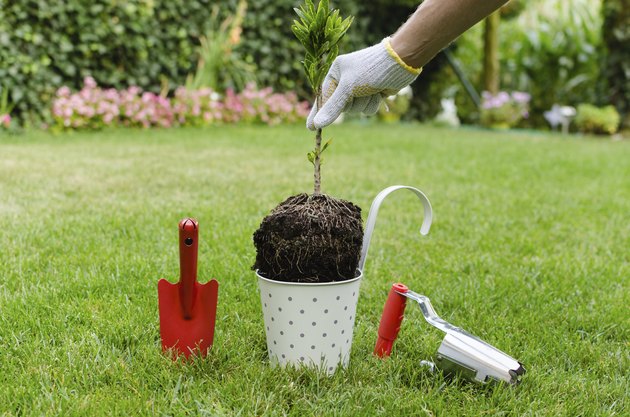 credit:
anmalkov/iStock/Getty Images
Take your pot of soil outdoors. While wearing protective gloves, remove the top 1-inch layer of soil.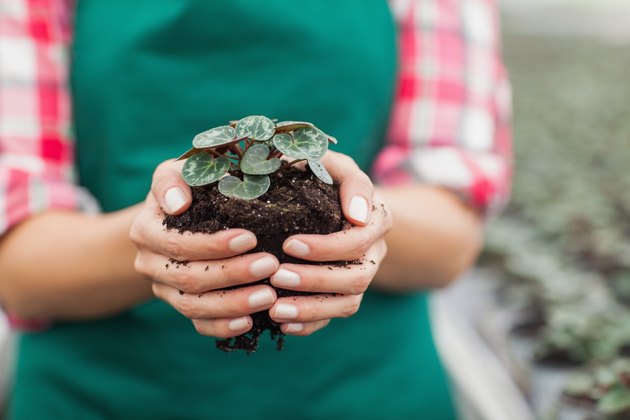 credit:
Wavebreakmedia Ltd/Wavebreak Media/Getty Images
Transfer the soil to a different pot or planter. Make sure it has adequate drainage holes in the bottom.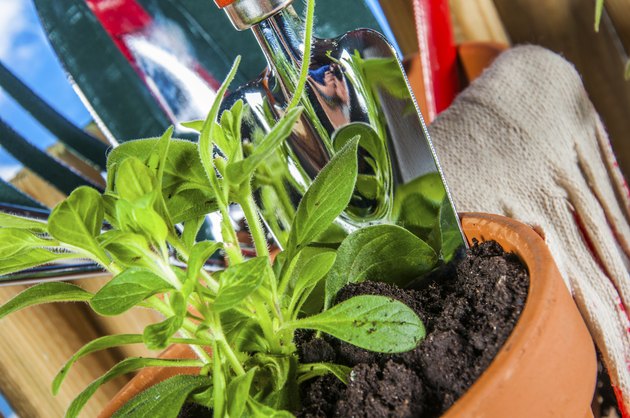 credit:
oleksajewicz/iStock/Getty Images
Replace the removed top layer of soil with fresh potting soil.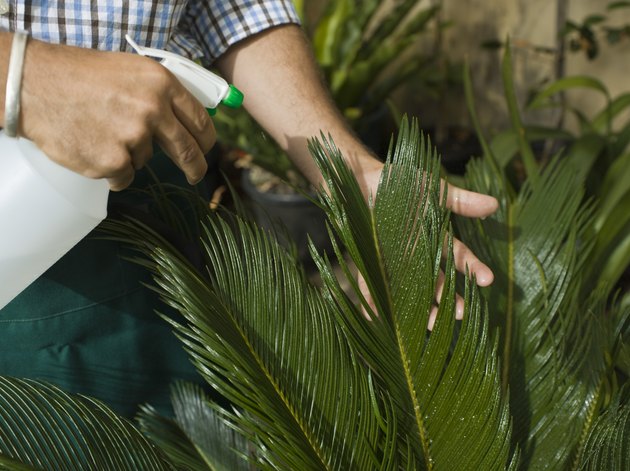 credit:
Jupiterimages/BananaStock/Getty Images
Mix a solution of 3 tbsp. of apple cider vinegar and 1 gallon of water. Fill a spray bottle with the solution.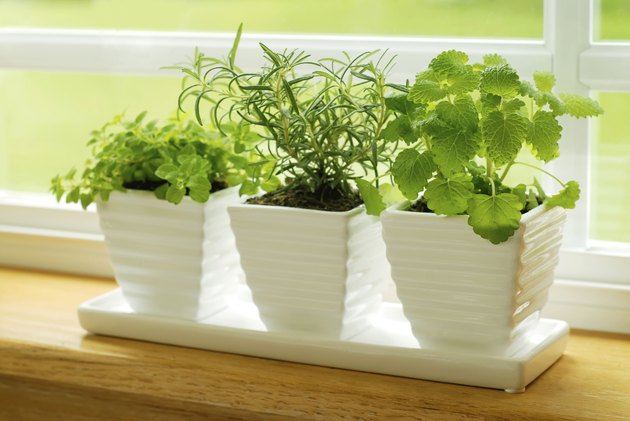 credit:
Carly Hennigan/iStock/Getty Images
Spray the top layer of soil with the vinegar solution one day before watering. This will help to eliminate any remaining mold spores and prevent future growth.