The pulley is one of six "simple machines." The others are the lever, the inclined plane, the wheel and axle, the screw, and the wedge. All simple machines can multiply force, multiply distance, or change the direction of a force. Some can do two of those things, and some can do all three.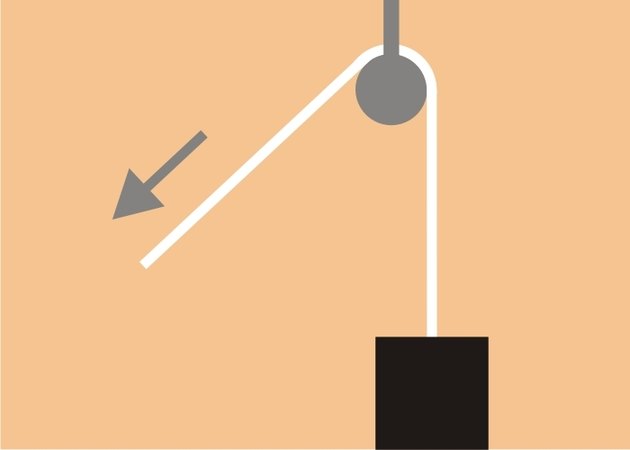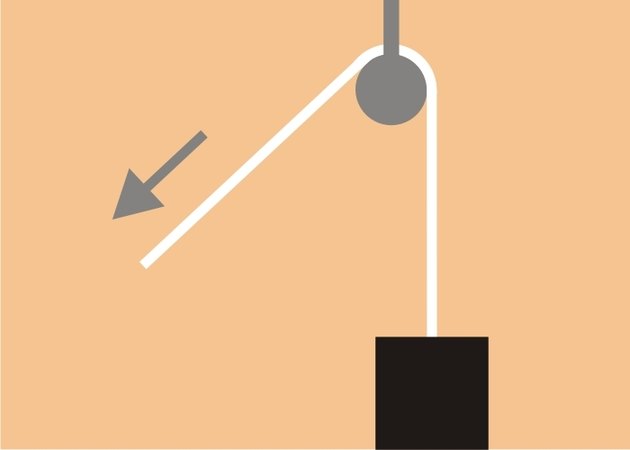 A single pulley, as illustrated in the first diagram, only changes the direction of the force. A force in the direction of the arrow causes the block to go up, but the applied force must be the same as the weight of the block.
If a movable pulley is added to the system, as in the second diagram, the applied force only needs to be half of the weight of the block. The simplest way to determine that is to count the number of ropes which are supporting the block. Two ropes = half the weight.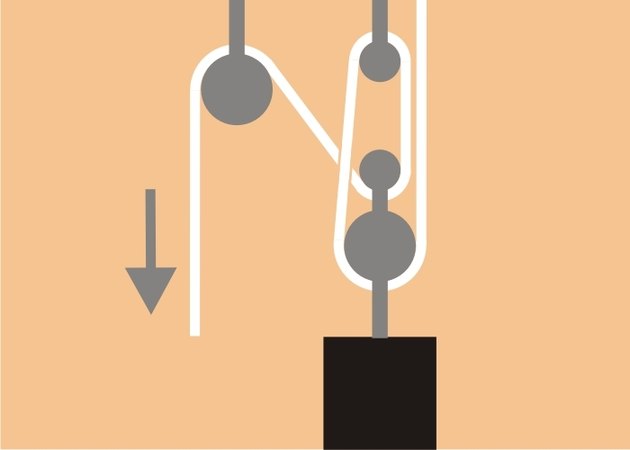 More pulleys can be added to a system to make lifting the block much easier. In the third diagram, the force required is only one-fourth the weight of the block. Again, count the ropes holding up the block. Four ropes = one-fourth the weight.
Simple machines are great illustrations of the maxim, "You can't get something for nothing." In physics, "work" is defined as the product of a force and the distance through which it travels, and the work output of a machine can never be more than the work input. If the force exerted on the rope is just half the weight of the block, then the distance the rope is pulled will be twice the distance the block moves. If the force is one-fourth the weight of the block, the distance will be four times greater.