Kool Seal is one of several reflective coatings on the market to finish or retrofit roofs increasing their thermal resistance and improving their resistance to water damage. Kool Seal comes in tow formulations, one a white elastomeric flexible finish that is painted on with a roller or compressor sprayer. The second is an aluminum based sealant that is painted on with a roofing brush and is embedded with aluminum particles. Both products are designed to be applied full strength and should not be thinned. Kool seal also makes sealing tape used to prep the roof for its reflective coat.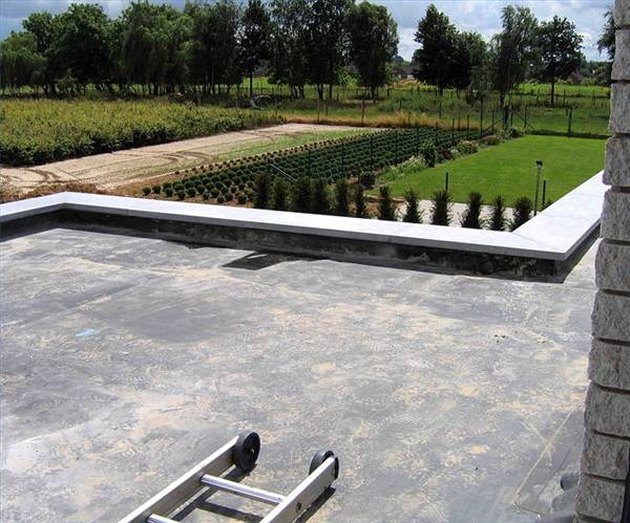 Step 1
Prep the roof by sweeping away all debris and scrubbing down with a mixture of TSP and water and rinsing well with clean water. Allow the roof to dry thoroughly before proceeding.
Step 2
Patch any cracks with either the black or white Kool Seal patching cement and a spackle palette knife. Lay down the appropriate Kool Seal tape on all seams and around the joint areas of openings on the roof.
Step 3
Roll or spray on the white reflective sealant with a heavy napped roller or with a paint compressor. Apply a thick even coat and paint on a second layer if desired, though it is not required.
Step 4
Apply the aluminum reflective coating with a roofing brush creating medium length even stokes covering the entire roof area and allowing it to dry before applying a second coat if desired.