At a glance, it's hard to tell where the hairspray that didn't go into our hair settled. This clear, sticky substance isn't apparent until it is in great quantities. When hairspray builds up on ceramic tile it becomes more than apparent by its isolated shiny spots. If hairspray is causing uneven, shiny areas in your home there is no need to worry. There are several proven methods that easily lift hairspray from ceramic tiles as though it was never there.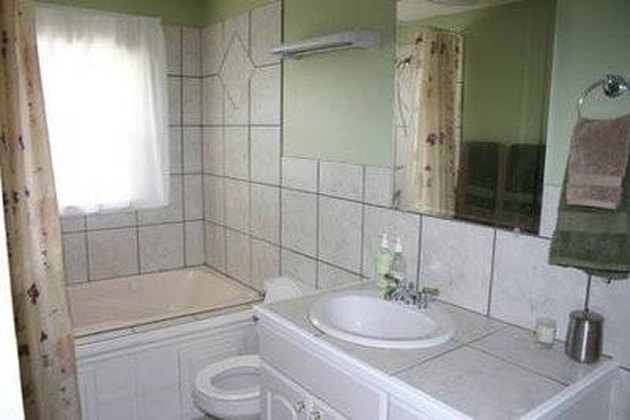 Step 1
Mix one part liquid fabric softener to two parts water in a spray bottle and shake well to mix it up. Spray the tiles with the solution and wipe it away with a soft, clean cloth.
Step 2
Dampen a microporous eraser product, such as a Mr. Clean Magic Eraser, and wipe the hairspray off of the tiles.
Step 3
Make a paste of baking soda and water and apply it to the tiles with a soft, clean cloth or sponge. Let the paste to sit on the tiles for about two minutes before wiping it away with a clean, damp cloth.
Step 4
Apply hair shampoo to a clean damp cloth and scrub the hairspray away.
Step 5
Pour white vinegar into a spray bottle and spray it onto the tiles. Wipe the tiles with a sponge or soft, clean cloth to remove the hairspray.