Laminate floors are a beautiful addition to any home at a fraction of the cost of regular hardwood floors. Laminate floors boast all of the same beauty and aesthetics as the real thing but are much easier to take care of. Laminate floors are manufactured to already have a shine. Use of commercial products will dull your floors. If the floor needs an extra boost to get up the dirt and grime, there's a simple vinegar and water solution that make floors look shiny again.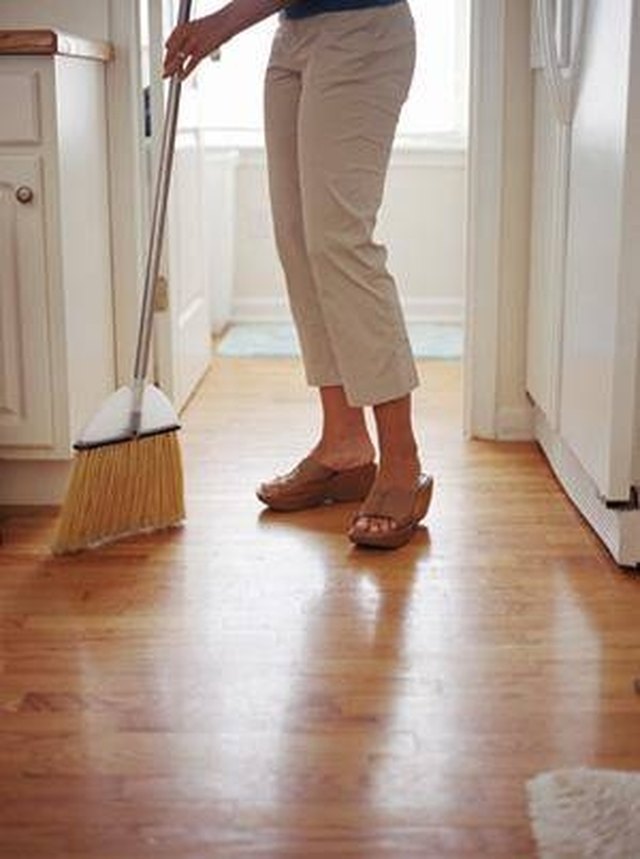 Step 1
Sweep the floors thoroughly to remove as much dirt and debris as possible.
Step 2
Use a dust mop to remove the residual dust lingering on the floor.
Step 3
Mix a solution of four parts water to one part vinegar.
Step 4
Use a clean cloth or sponge to wipe the floors with the solution. Be sure to wring out the cloth thoroughly as too much liquid may damage the floor.
Step 5
Allow the floor to air dry and avoid walking on it. Use a soft, clean, dry cloth to buff out any problem areas and restore the shine.