A farmer prepares a field for planting by doing a number of things before seeds are actually put into the ground. He runs soil tests before planting seeds to find out if the soil needs any nutrients added to it before planting. If nitrogen, potassium or potash is needed it is added prior to planting such as manure. Some farmers use older methods of farming that involve plowing fields, then running a disc, followed by a cultipacker over the field to smooth the dirt back out. Others, who use no-till planting methods, run a sprayer over the field filled with herbicide to kill the weeds. A farmer fills the planter with either oat seed or wheat seed, depending on the type of crop or straw that he wants to harvest. The crop of wheat or straw must be allowed to grow and mature before harvesting.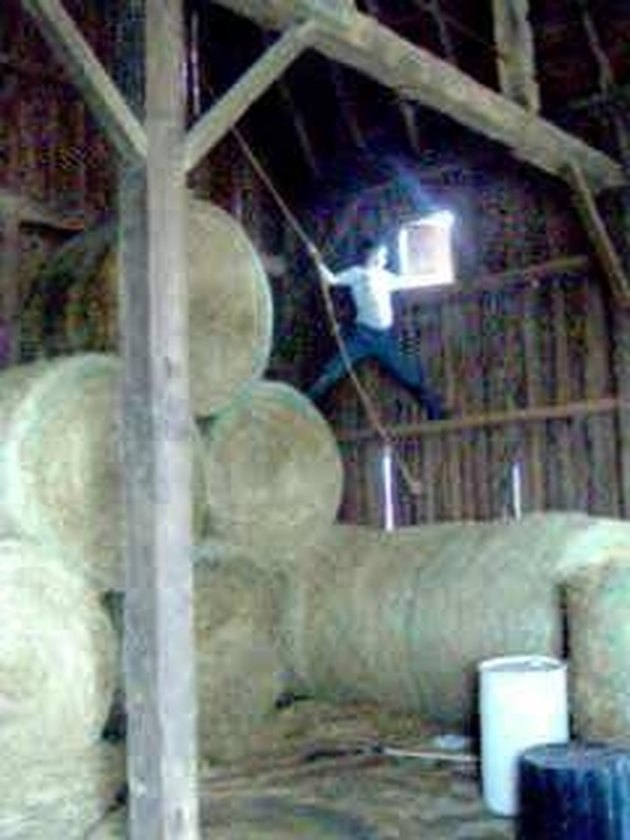 Preparation of Fields and Plant Seeds
The wheat or oat crop must be allowed to mature before harvesting begins. In northern states wheat is planted in the late fall and harvest the following summer around July. Oats are planted in April or May and harvested in July or August. More liquid fertilizer is applied when the wheat comes out of dormancy in the spring. Actual growing time until harvest depends on the number of favorable growing days, warm and sunny, as well as the amount of moisture. When the oat or wheat crop is ready for harvest, you will want to set up the combine to leave the straw on the ground without chopping it.
When the entire wheat or oat crop has been harvested using the combine, the field will have straw in rows that may be ready to bale if it is dry. If the straw is not dry enough to bale, the farmer allows it to set on the uncut stubble for several hours before baling. If rain is imminent, the farmer connects a rake to a tractor and rolls the straw over to dry it faster. If square baling, it is recommended to connect a wagon to the back of the baler to catch the bales coming off the baler. If round baling the straw, the full round bales are released into the field. When the entire field has been baled, it is necessary to go back with a bale spear and pick up the bales, load the bales onto wagons or trailers, and transport them to a storage barn.