Things You'll Need
Cotton string, 1 foot

Metal rings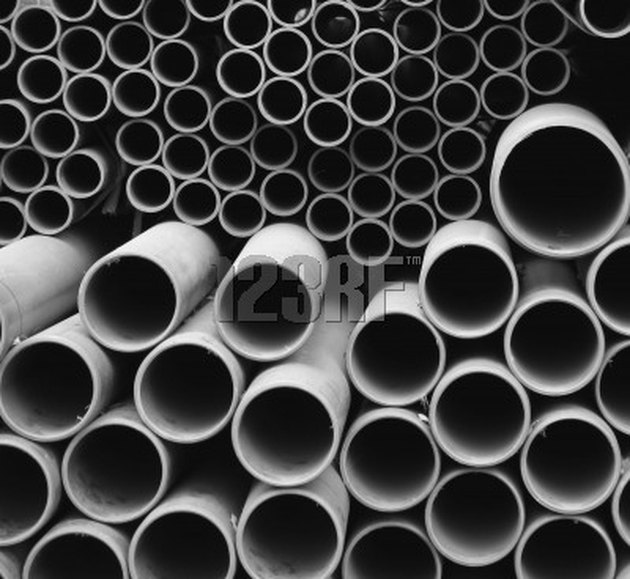 Your first thought when needing to cut PVC pipe would be to find the sharpest blade. Remarkably, though, a blade isn't the only tool you can use to cut through PVC piping.
Step 1
Tie metal rings onto both ends of the cotton string.
Step 2
Wrap the cotton string halfway around your PVC pipe, and teeter-totter the ends back and forth in a sawing motion. The friction of the cotton string against the PVC pipe will cut right through it.
Step 3
You can also loop a piece of butcher's twine, or kite string, all the way around the PVC pipe. It's best to tie rings or sticks on the ends as handles.
Step 4
Pull the string back and forth like a seesaw. This motion will melt right through the PVC pipe.
Tip
Another type of cotton string is the kind that contractors use when forming lines.
Warning
Do not use nylon or synthetic string. Nylon will melt into the pipe from the heat caused by the friction. Cotton string will not melt.
---
Lacy Enderson is an Addictions and Recovery Counselor. She is Certified with the American Association of Christian Therapists and holds a Master's Degree in Biblical Counseling. She is currently enrolled in Liberty University's Master of Divinity Degree program with Chaplaincy. Lacy is a graduate of Rhema Correspondent Bible School and has completed the first section of Berean School of the Bible. Lacy is the author of, "Addiction: A Personal Story" and "So You Want to Lose Weight But You Can't Stop Eating." Her newest novel is a teenage Christian fiction titled, "Honey Sweetheart."