Monocotyledons or monocots are a class of plants comprising of a single cotyledon or seed leaf emerging from the seed upon germination. Monocots are different from dicotyledons or dicots that feature two cotyledons within the seed. The characteristics of monocots include flowers in multiples of threes, parallel leaf veins, strap-shaped leaves and scattered vascular bundles in the stem tissue. Examples of monocots include rice, wheat, barley, mango, pineapples, lilies, tulips, callas and onions.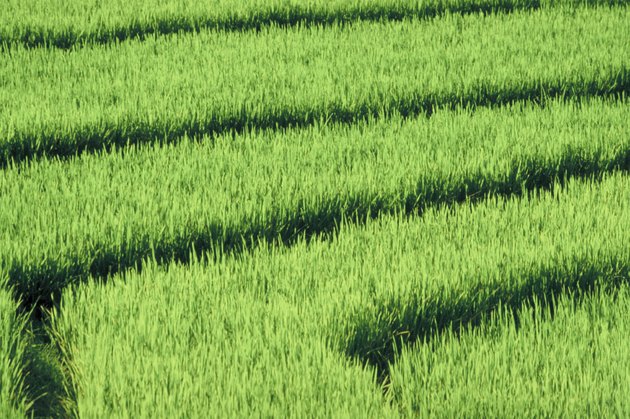 credit:
Ablestock.com/AbleStock.com/Getty Images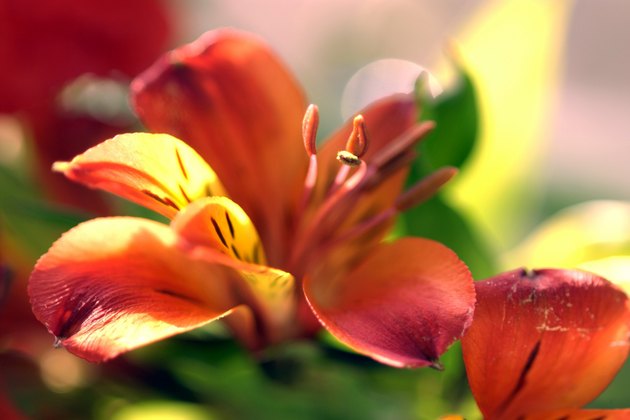 credit:
Jupiterimages/Comstock/Getty Images
Lilies are classified as monocots because they feature a six-petal arrangement, a three-lobed stigma and six stamens. Found throughout the world, lilies bloom in mid to late spring or early summer in a large variety of bright and pastel colors. Native to countries in the temperate hemisphere, these showy flowers that are grown from bulbs feature over 100 varieties including Asiatic lily, tiger lily, rubrum lily, wild lily and canna lily.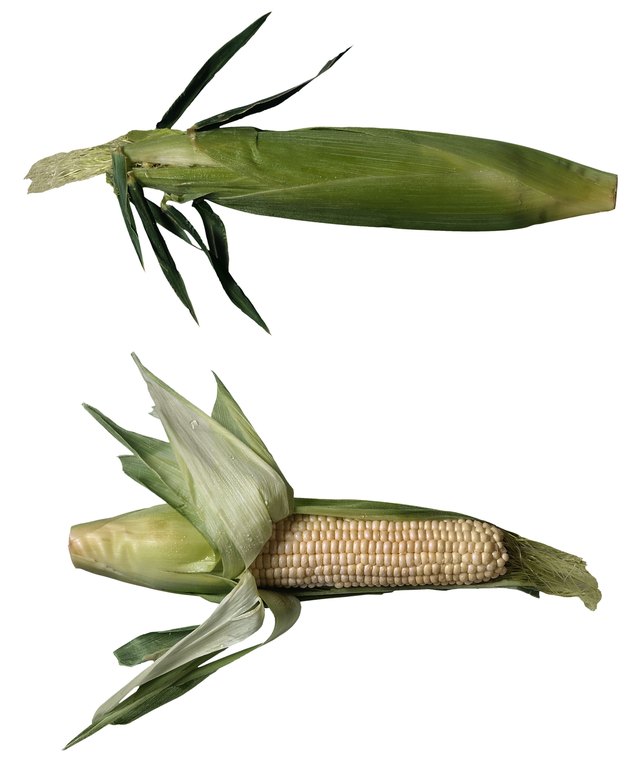 credit:
Brand X Pictures/Brand X Pictures/Getty Images
Originating in America, maize or corn are grass plants with monocot seeds. The plants from which maize evolved were cultivated more than 5,000 years ago by the Inca Indians and Aztecs. According to the website camsoils, maize or corn is the leading crop field in the United States, with a total production that totals two times as much as any other crop. A single corn farmer provides fiber and food for 129 people every year, out of which 97 are residents of the U.S., while other remaining 32 live overseas. Corn is also used in medicines, as laundry starch, animal feed and in the production of fabrics.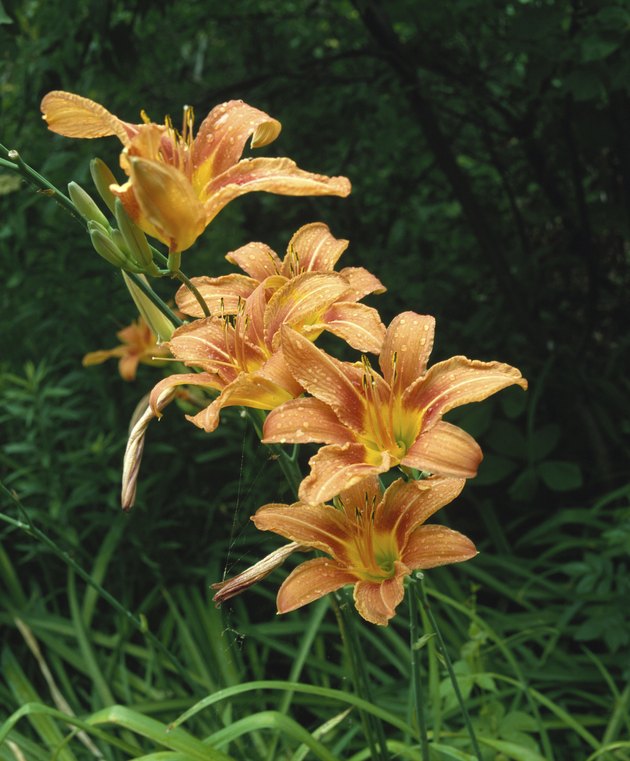 credit:
Hemera Technologies/Photos.com/Getty Images
Daylilies are examples of monocots because each flower features three petals and three sepals. Native to Asia and Europe, daylilies are striking flowers that form attractive bedding, container or cut flowers. There are over 60,000 varieties of registered daylilies that appear in a wide variety of shades, ranging from pristine white to a deep purplish-black. These adaptable landscape plants are grown throughout the United States.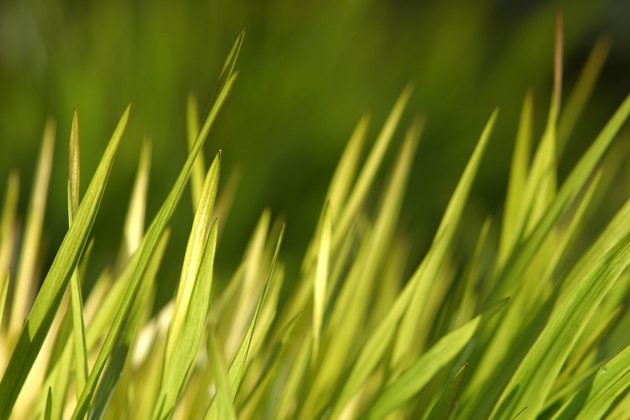 credit:
Hemera Technologies/AbleStock.com/Getty Images
Lawn grasses are examples of monocots. These feature one cotyledon from the seed upon germination. Examples of lawn and pasture grasses include fescue, bluegrass, natal grass, goose grass, beard grass, Bermuda grass, sour paspalum, ofe, timothy and others. Some grasses are annuals, while others are perennials. Although the plants do not produce flowers, they feature strap-shaped leaves and form one of the largest members of the monocotyledon family.
credit:
Jupiterimages/Comstock/Getty Images
Tulips are classified as monocots because they produce one leaf from the bulb and feature petals easily divisible by three. The showy landscape plant features over 100 varieties and countless hybrids. Each flower features cup-like form that appears in a wide variety of colors, forming breathtaking views when grown in masses.