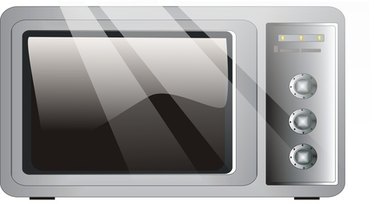 General Electrics has been manufacturing appliances worldwide since 1907. As of 2010, GE is still an industry leader in manufacturing thanks to innovative products like the Advantium oven and Harmony washers and dryers. GE continues to manufacture energy saving and efficient appliances like the GE Spacemaker XL1400 microwave oven.
Size
The GE Spacemaker XL1400 measures 30 inches in length, 16.5 inches in height and 15 inches in depth. These dimensions are considered standard or conventional size for an over-the-range microwave oven. The microwave weighs about 52 pounds out of the box.
Cooking
The microwave offers 1.4 cubic feet of cooking space and two timed cook settings. Another feature of the microwave is the SmartControl system with digital display. SmartControl features include buttons for auto/time defrost, add 30 seconds, express cook, beverage, and snack and cook. Sensor cook controls for popcorn and reheating food are also included. The microwave also has a child lockout feature and a help pad to assist new users with cook times.
Power
The microwave runs at 950 watts. The oven has 10 power levels to choose from depending on the item being cooked. The oven also has a programmable night light and a two-speed dual exhaust fan. A power feature of the oven is it's patented CircuWave Plus Cooking system which ensures that items cook evenly and efficiently.
---
Jay Bradley has been writing professionally since 2009. His articles appear on eHow. Bradley holds a Bachelor of Arts in English and secondary education with a minor in psychology from Saginaw Valley State University.