Model houses are constructed for many reasons. They can be created by architects, school children, university students, builders or hobbyists. Scale models are often made to help conceptualize houses, demonstrate green-living remodeling, illustrate principles of architecture or adorn model railroads. Some companies sell pre-cut house models that can be assembled with adhesives, but house models can also be made from a variety of everyday materials.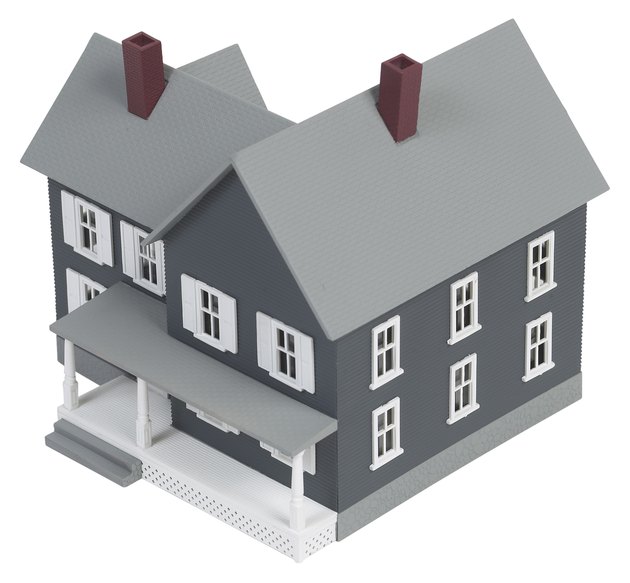 credit:
Hemera Technologies/PhotoObjects.net/Getty Images
Planning and Measuring Tools
credit:
Hemera Technologies/AbleStock.com/Getty Images
When creating a model house, it is extremely important to use planning and measuring tools--particularly for houses that need to be accurately built to scale. Rulers, tape measures, a scale ruler or architect's scale tool and graph paper can be helpful when creating plans for the house. Before building the house, it is important to craft templates, trace plans or download patterns from the Internet. Patterns can then be used to trace and cut structural materials.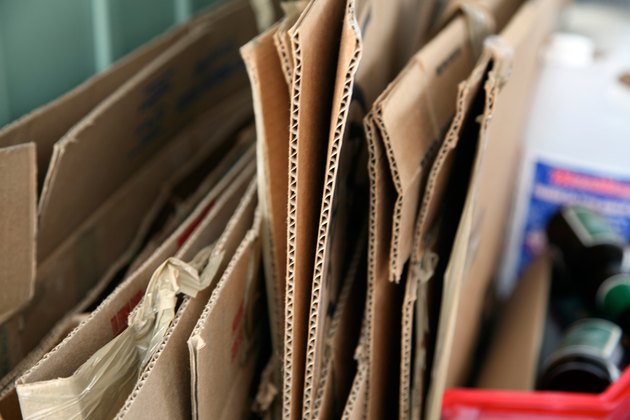 credit:
Jupiterimages/Photos.com/Getty Images
Model houses can be built from many different structural materials. Items available at craft stores or hobby shops include foam core, balsa wood, cardboard, paper, card stock or craft sticks. Recycled materials including boxes, bottles, cans and containers can be cut or changed to make models. Natural materials such as twigs and stones can also be used in models. Some model house builders choose to construct homes with a core. Others choose to build rooms one at a time. Building around a core provides stability and can be useful for novice model builders. Cores could be wood blocks, Styrofoam blocks, recycled boxes, recycled jars or containers and stacked wooden blocks.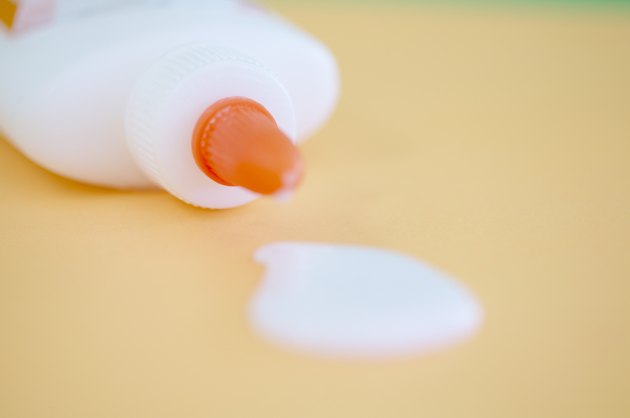 credit:
NA/AbleStock.com/Getty Images
Many different adhesives can be used to construct model houses. Adhesives need to be compatible with the structural materials. Contact cement, rubber cement, glue guns, white glue, wood glue, super glue and tape can be used. Temporary adhesives might be needed to hold materials together as the house is being constructed. Rubber bands, clamps, masking tape and paper clips might all be utilized to keep materials together.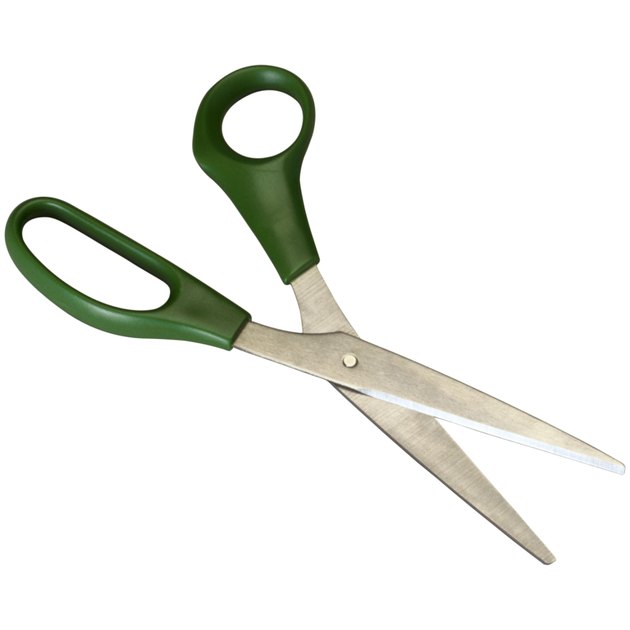 credit:
Ablestock.com/AbleStock.com/Getty Images
Cutting tools might also be different based on which structural materials are chosen. Designers might use scissors, utility blades, craft knives or rotary cutters.
Decorations and Embellishments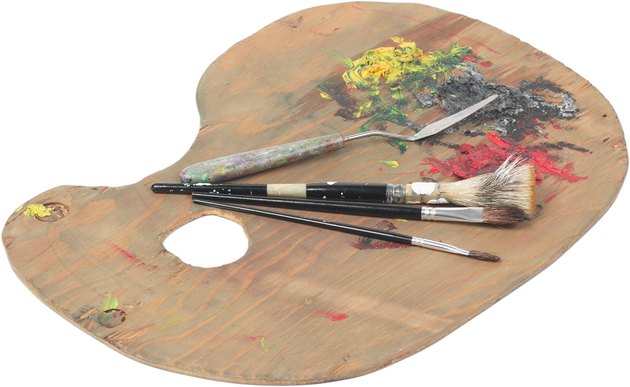 credit:
Hemera Technologies/Photos.com/Getty Images
Many types of decorations and embellishments can be added to make a model house special. Shutters, mailboxes, roof tiles, siding and adornments can all be constructed from structural materials. Trees and grass can be constructed from craft moss and twigs, windows can be made from clear cellophane or plastic panes and small wood or craft foam shapes can be used to represent pathways, driveways or bricks. Additionally, paint, craft papers and colored pencils can be used to add color to the project.