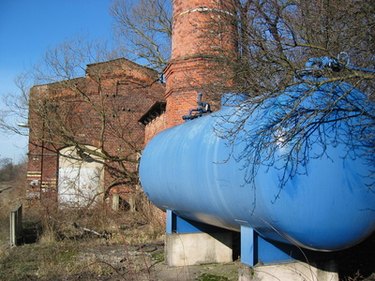 If you heat your home with propane, an unsightly propane tank is a fact of life. Fortunately, there are a number of ways to hide or disguise that ugly tank in your back yard.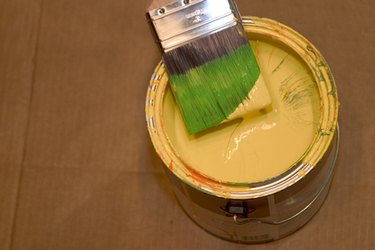 Paint the tank in a color that blends in with the surroundings. This is probably the easiest and cheapest method of hiding your propane tank, but it won't be suitable for all situations. You'll need to stick with light, reflective tones so the tank doesn't overheat in the hot summer sun.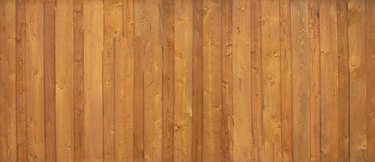 Build a fence around the tank. This is a very popular way of hiding that ugly tank. Choose a style and color of fence that complements your existing landscaping, and be sure to leave enough space inside the fence to service and fill the tank.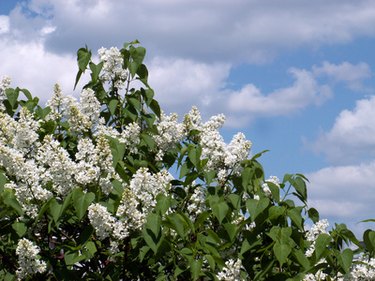 Plant shrubs or other greenery around the tank. As with a fence, choose plants that coordinate with your other landscaping, and be careful to leave access to the tank's fill valve.
Build a facade in front of the tank. While safety regulations forbid enclosing your propane tank within a structure, you can construct a facade in front of the tank to disguise it as an outbuilding.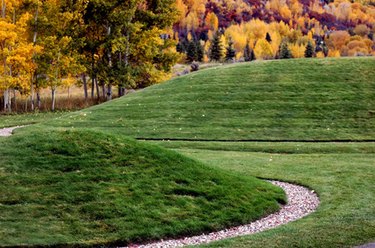 Construct a berm in front of the tank. An earthen berm is an effective way to hide a propane tank, and can be incorporated into your overall landscaping theme.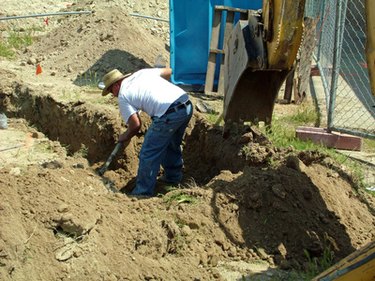 Bury the tank. Burying your propane tank is an expensive but effective option. Be certain to check with your propane dealer, as not all tanks are rated for underground burial. Consult with your town officials who may have regulations regarding burying propane tanks.
Tips and Warnings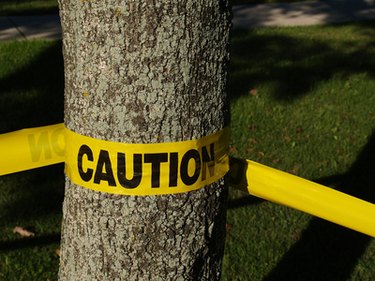 Be careful when digging or driving posts around your propane tank. In the United States, call 811 for a free utility location service before you dig.
---
David Brown began his writing career while still in college, writing and editing research grants and scientific papers. His work has appeared in such journals as "The Journal of Clinical Investigation" and "Gastroenterology." He currently owns a construction company in Boulder, Colo.