Andersen has been selling glass window and door products since 1903. Andersen offers a wide range of windows and doors that can be fitted with different types of paned glass. All Andersen products are evaluated by the National Fenestration Rating Council on several factors, including U-Factor, which is a measure of how much heat energy passes through the window at its center point. Andersen offers four basic types of glass pane, for which the U-Factor is similar across door and window products that can utilize that type of glass.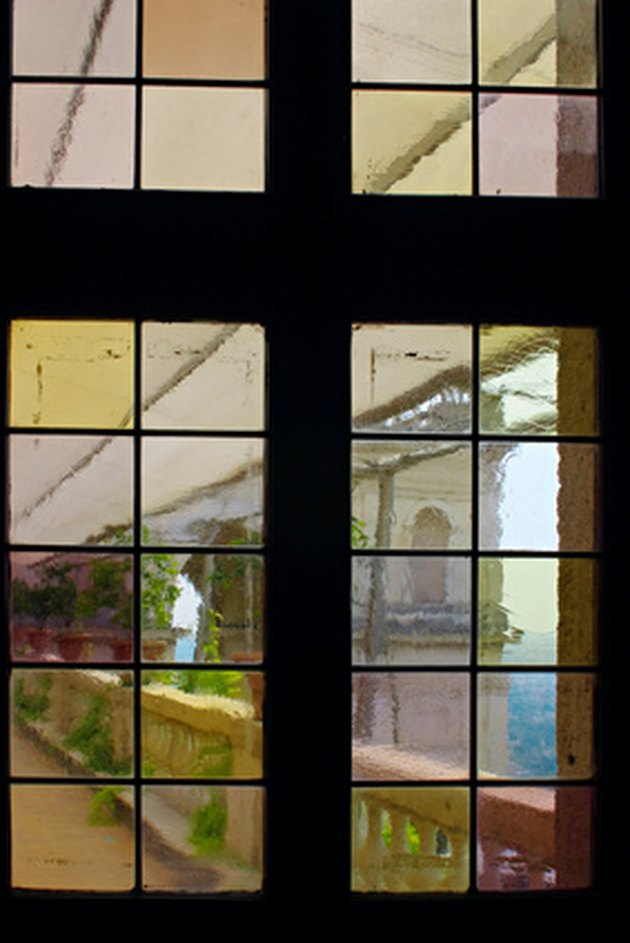 Andersen uses dual pane glass on several of its door and window products. These products feature two panes of glass with a pocket of air in between. The U-Factor for dual pane glass products ranges from 0.49 to 0.51. Basic dual pane glass is available on most Andersen 200 Series windows, the Perma-Shield patio door, and the Narroline gliding patio door.
Andersen's Low-E4 and Low-E series of products feature an improved U-Factor compared with basic Andersen offerings. Andersen doors and windows that use Low-E4 and Low-E glass have a U-Factor between 0.27 and 0.30. Products that use Low-E4 and Low-E glass include certain 200 Series fixed units and tilt windows, 400 Series gliding windows, roof windows and skylights, and several models of Andersen architectural window.
Low-E Sun products feature a similar glass to Andersen's Low-E series but also feature tinting to reduce the amount of sunlight that is allowed through the glass. Low-E products feature a U-Factor between 0.28 and 0.30. All 200 Series fixed windows, 400 series gliding windows, and most Andersen architectural windows are available with Low-E Sun glass.
The Low-E SmartSun line of door and window glass is the Andersen products line that offers the most sun blockage as of January 2011. Low-E SmartSun glass is only available on certain 400 Series windows and on architectural windows and doors. Low-E SmartSun windows and doors feature the best heat insulation of all Andersen products, with U-Factors ranging from 0.24 to 0.25. The only exception to this rule are roof and skylight windows with Low-E SmartSun glass, which offer a U-Factor of 0.35.
Andersen offers hundreds of combinations of doors, windows and glass types. See Resources for information on the U-Factor for the specific product that you're interested in.