The John Deere STX38 was introduced with the STX30 series in 1988. The STX38 was available as a gear driven (yellow deck) mower until 1993, when the hydrostatic (black deck) mower was introduced. The STX38 is equipped in the United States with a Koehler engine. There were eight different engines available for the STX38, but spark plug location remains the same among all of them. The spark plug on the STX38 should be changed with the oil at the end of each season.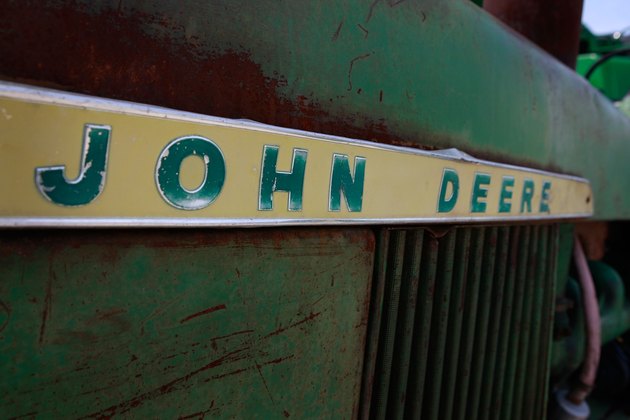 Step 1
Raise the engine cover on the tractor, and tilt it forward. Locate the spark plug and ignition coil wire on the front of the engine. Remove the coil wire from the spark plug by hand.
Step 2
Remove the spark plug with a 3/8-inch drive ratchet and a spark plug socket. Turn the plug counterclockwise with the ratchet until it is completely removed from the engine.
Step 3
Measure the plug gap on the new spark plug, using spark plug gap tool or a set of feeler gauges. Set the spark plug gap to 0.30 for the engine model CV16. Set the spark plug gap at 0.40 for engine models CV11 through CV15, 460, and 490. The engine model number is on the serial plate under the engine cover.
Step 4
Insert the new spark plug using your fingers to thread the plug. Tighten the spark plug with a 3/8-inch drive torque wrench and spark plug socket, between 96 and 120 inch-pounds (8 to 10 foot-pounds).
Step 5
Install the coil wire onto the new spark plug, making sure it clicks into place.