Things You'll Need
Saltwater pump

PVC (if the pool lines are currently PVC)

Hacksaw

PVC glue

Extension cord
Tip
Most above ground pools will use plastic hoses instead of PVC pipe.
While there may be more than one brand of saltwater system for pools, the installation will basically be the same. Read all included instructions before installing your saltwater system.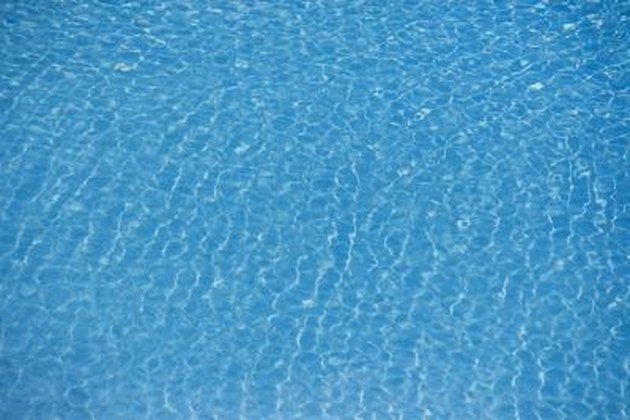 A saltwater pump, or chlorine generator, is the extra equipment needed to run a saltwater pool. Installing the chlorine generator is simple and can be done in about 20 minutes. A chlorine generator uses salt, dissolved in the water, to produce chlorine that cleans the water. Once installed, a saltwater system will rarely need additional salt to keep the water fresh. Convert your above ground chemical pool to a saltwater system and start saving money.
Step 1
Unplug all of the pool components, such as the filter pump, automatic cleaner and the heater.
Step 2
Locate the filter pump. There is one line coming from the pool to the pump and one going from the pump to the pool. If you have a heater, select the line from the heater to the pool.
Step 3
Remove the line leading from the pump to the pool at the pool end of the line. Install this line into the intake on the saltwater pump.
Step 4
Connect the line, included with the system, from the outflow of the saltwater pump to the pool where the line was removed.
Step 5
Run electricity to the saltwater pump by either calling an electrician to wire it to the house or running an extension cord.
Step 6
Run the saltwater pump whenever the pool pump is running.
---
Danielle Odom is a freelance writer and ghostwriter with more than 12 years experience. She is a certified medical transcriptionist and is working on a degree as a medical office assistant. As a writer she enjoys learning new things daily and is committed to entertaining and informing everyone that reads her work.