Super Glue is a fast-bonding adhesive used to repair or adhere many different surfaces. While it's always best to protect your work surface against accidental Super Glue spills, they occur and can cause a stuck-on mess. A Super Glue stain on the counter creates an eyesore. To remove it, you must use care to avoid damaging the countertop surface while getting rid of the glue. Careful techniques and proper supplies gently remove a Super Glue stain from the counter.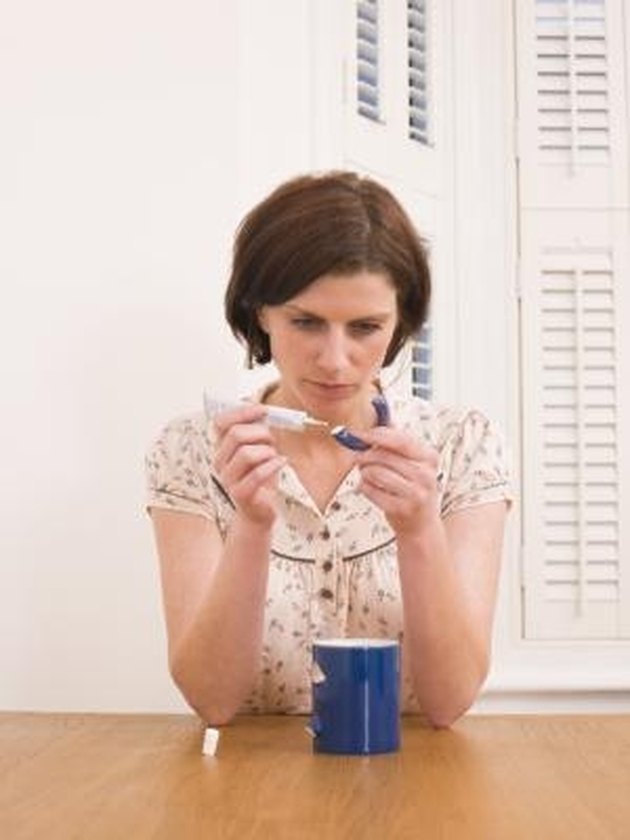 Step 1
Wet a paper towel with nail polish remover. Place the paper towel over the Super Glue spill on the counter.
Step 2
Cover the paper towel with plastic wrap to prevent the towel from drying too quickly. Weigh the plastic wrap and paper towel down with a nearby heavy object, such as a can of vegetables or another handy object in the kitchen.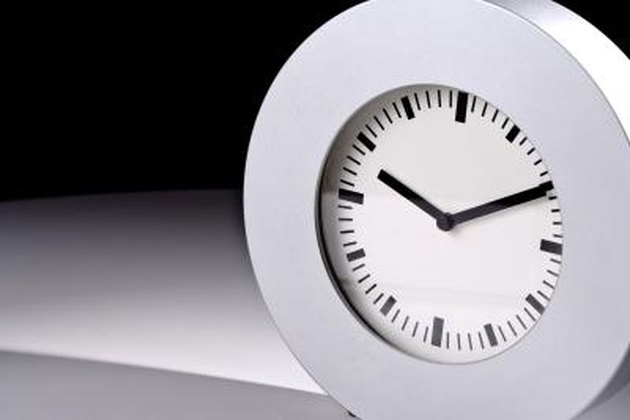 Leave the nail polish remover soaked towel on the Super Glue stain for up to one and one-half hours. Check the stain every half hour to see if the glue has softened enough to remove. Once the glue is soft, discard the paper towel and plastic wrap.
Step 4
Remove the softened Super Glue with a plastic scraper. Gently insert the edge of the scraper under the corner of the softened glue. Lift to remove the sticky substance until it's all removed.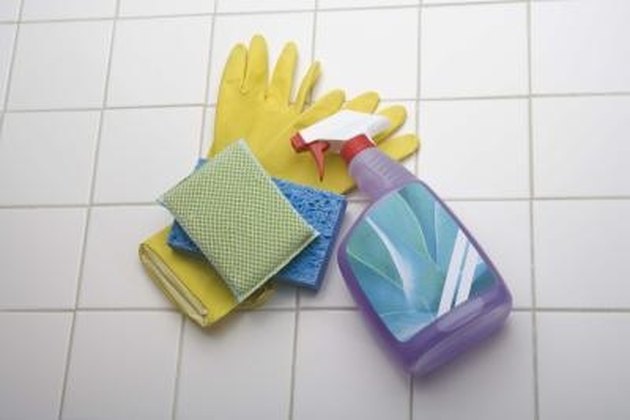 Spray the countertop surface with all-purpose cleaner. Wipe with a paper towel until dry.