Things You'll Need
Vermiculite Fire Board

Saw

Fireproof Adhesive

Screws

Screwdriver

Fireproof Rope

Hinges

Catch
Tip
Use a sturdy catch for the lid. The lid needs to be shut tightly and this may cause some strain on the catch.
Warning
Wear protective gloves and eye protection if using an electric saw to cut out the pieces of the box.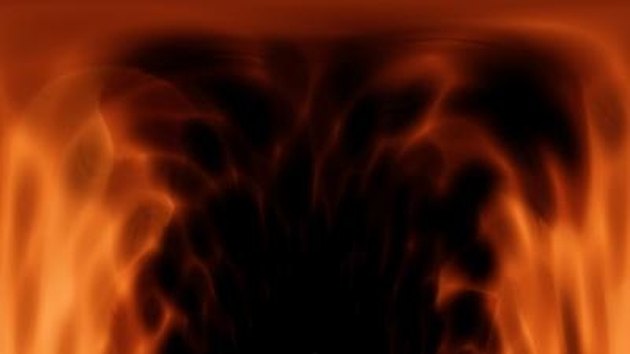 The possibility of a house fire is a worry to everyone. Safely evacuating your family in the event of a fire is, of course, your number one priority and attempting to rescue valuable items is not advised. However, you can easily make a fireproof box to safeguard your valuables that can then be retrieved once the fire is extinguished.
Step 1
Cut out the pieces of your box from the fire board. You will need to cut six pieces in total. Beginning with the base, cut out a square or rectangular piece of the desired size. Next, cut your front and back panels the same width as the base, and of the desired height. Your two side panels will need to be the same depth as the base and same height as the front and rear panels. Wait until you have constructed your box until you cut out the lid piece.
Step 2
Apply fireproof adhesive (enough to create a seal) along the front edge of your base panel and position the front panel along this edge. Screw the front panel into place with two screws. Repeat for the back panel.
Step 3
Apply fireproof adhesive to the bottom and side edges of your side panels, and slot into place between the front and rear panels. Screw into position.
Step 4
To make the lid, measure the the top of the box and cut out a final piece of board to these dimensions. To ensure a fireproof seal around the lid attach a length of fireproof rope to the underside of your lid using the fireproof adhesive. This should run around the inside of the lid, slightly set back from the edge, so that when the lid closes, part of the rope is on top of the side, front and rear panels, and part of it is inside the box.
Step 5
Now fit the catch to the lid and front of the box. Attach in a position that pulls the lid down tightly when closed to ensure the rope is compressed and therefore creates a seal around the lid.
---
David Alexander has been writing since 2005 for "Bristol" magazine. He specializes in nature, books, music, history, home improvements and practical projects. He holds a Bachelor of Arts in international economics from Coventry University.