Things You'll Need
Flathead screwdriver

Sauder furniture

Sauder components, cam and cam dowel

Sauder instruction book
Tip
When placing the cam in the large hole, make sure that the arrow of the hidden cam is facing the hole in the edge of the part.
Warning
Cam and cam dowel need to be properly tightened; failure to do so can result in damage to the product and personal injury. Parts that are not tightened properly can separate.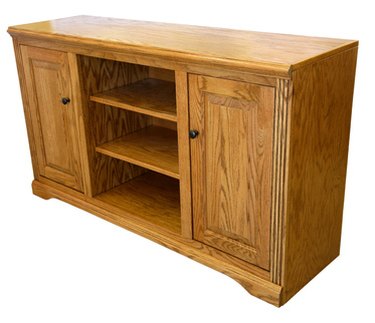 Sauder, a North American provider of ready-to-assemble furniture, offers more than 500 products that run the gamut from office furniture to bedroom furniture. Some of the furniture that Sauder produces includes computer desks, home entertainment centers, dressers, nightstands and many other items. Sauder also offers a wide variety of furniture styles that include contemporary, country, traditional and transitional. Sauder ready-to-assemble furniture comes with easy to follow instructions that someone with basic skills can complete. One of the components used in Sauder furniture is the hidden cam and cam dowel system, which is used to join adjoining components of Sauder furniture.
Step 1
Place the hidden cam into the large hole of the part. Refer to the instructions for hole locations.
Step 2
Slide the metal end of the cam dowel into the hole located in the edge of the part and into the hidden cam.
Step 3
Put the adjoining parts together through inserting the cam dowel into the hole in the adjoining part.
Step 4
Tighten and lock the cam through turning the cam 210 degrees clockwise using a flat edge screwdriver.
---
Paul Young started writing professionally in 2008. His writings have been published on various websites, including U.K. van insurance site, The Van Insurer, and its sister site, The Bike Insurer. Young focuses his writing on news articles about the motorcycle and commercial vehicle industries, environmental projects, information technology and money and finance. Young is involved in ministry.