Things You'll Need
Stiff scrub brush

Hose

Spray bottle

Watering can (optional)

Dish soap

Household cleaner

Chemical cleaners (optional)

Broom

Dustpan

Face mask
Tip
You can try using simple household cleaners, like dish soap mixed with water or a counter spray, for an additional cleanse on the patio before using it again.
Warning
Wear protective clothing and gloves for extra protection. Always wash hands after cleaning bird droppings.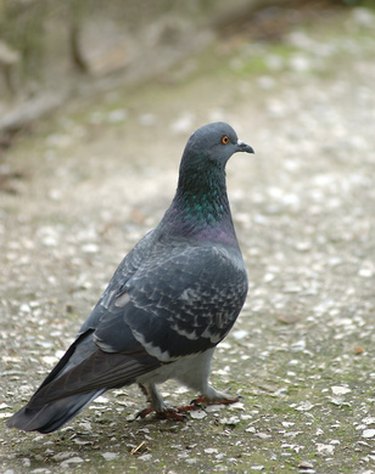 You enjoy listening to the melodious songs of the various birds in your backyard. You feed them, watch them and consider yourself lucky to have them... until their bird droppings encroach on your personal space. When your patio becomes a public restroom for birds, your cheerful feathered friends can turn into your worst enemies. Do not let disease-ridden bird droppings ruin your outdoor enjoyment. These easy steps will help you get rid of bird droppings on your patio once and for all.
Brush It Off
Step 1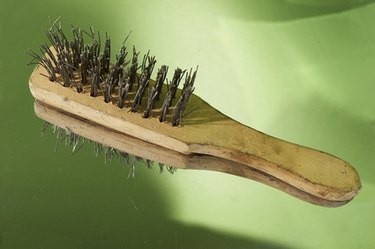 Pour water over the droppings. You can use a watering can, hose or spray bottle. Wetting the droppings before you remove them eliminates the disease-ridden dust that can be inhaled from dry droppings.
Step 2
Wait at least 15 minutes to make sure the droppings are really saturated.
Step 3
Firmly brush the droppings into a dustpan.
Step 4
Put the remains of the dustpan into a heavy-duty plastic bag and tightly tie it off.
Step 5
Throw the bag away in an outdoor garbage can.
Shovel It Off
Step 1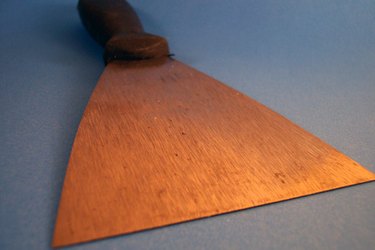 Saturate the droppings with water.
Step 2
Wait at least 15 minutes to make sure the water has completely soaked the droppings.
Step 3
Shovel the droppings. Apply pressure to ensure they are completely scraped away from the patio.
Step 4
Collect the droppings into a dustpan.
Step 5
Empty the dustpan into a secure plastic bag or another type of container.
Step 6
Throw the bag away outside with your garbage.
Hose It Off
Step 1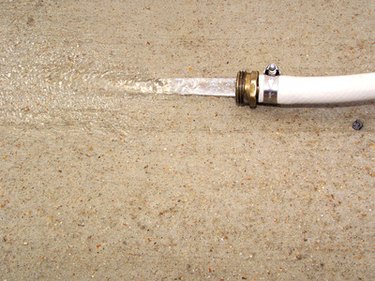 Completely wet the droppings.
Step 2
Wait at least 15 minutes to ensure that the droppings have absorbed all the water.
Step 3
Spray a high-powered water hose at the soiled patio. Make sure you spray away from yourself and your house. Make sure children and pets are away from you.
Step 4
Spray the droppings off any walkways or other areas that are used by foot traffic. This will ensure that the droppings do not get caught in shoes and brought into the house.
Use Chemicals
Step 1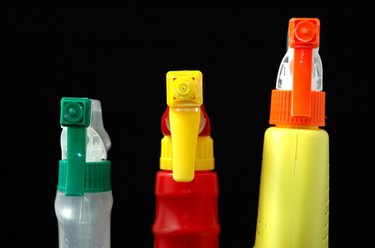 Buy chemical cleaners at your local hardware store or online. Green chemicals, made without hazardous materials, can be found. Pick a cleaner suitable for your type of patio -- wood, brick, tile.
Step 2
Wear a face make to ensure that you do not inhale the product.
Step 3
Carefully follow the directions on the bottle of the chemical you choose. Do not take shortcuts.
---
Julie De Savia Dunlop has been writing in the fields of parenting, food, travel and education since 1997. Her work has appeared in print for Hilton Garden Inn and Hillshire Farms and online at Braveheart Greetings and Livestrong. She holds a BA from San Diego State University and a MFA from Loyola Marymount University.