Things You'll Need
Polystyrene cooler

Battery-powered fan, 6-inch

Knife

Duct tape

Ice blocks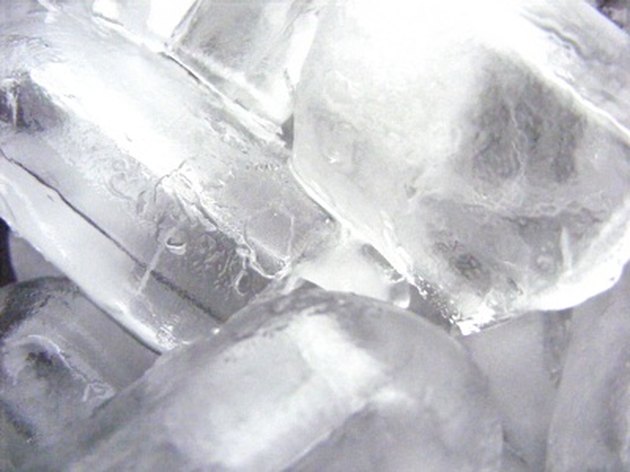 In the heat of the summer, if you're lucky enough to have air conditioning in your house, it costs a fortune to run it. And what about when you're outdoors? A battery-powered fan, ice and a Styrofoam cooler come together to make an ingenious portable air conditioner that will keep you cool all summer long.
Step 1
Choose the largest polystyrene cooler that you can find. The more ice you put in it, the longer the air conditioner will work before needing to be refilled with ice.
Step 2
Make ice blocks. The larger your pieces of ice, the longer it will take them to melt. Keeping ice frozen as long as possible will extend the length of time you can use your air conditioner without refilling. Melting ice will stay at almost freezing temperatures as long as there is still ice in the cooler. Consider reusing food containers such as half-gallon milk or juice cartons, ice cream tubs, soda bottles or large yogurt containers as ice molds.
Step 3
Cut a hole on one side of the cooler's lid that is about one inch smaller in diameter than your fan. The hole should be on one short side of the lid, near the handle of the cooler's body. On the opposite side of the cooler use the knife to make vent holes at least three inches from the bottom. The size of the vent holes combined should be approximately equal to the size of the fan hole.
Step 4
Set the fan on the lid blowing into the hole. When turned on, it will force air chilled by ice through the vent holes. Use duct tape to secure the fan into place.
Step 5
Fill the cooler with ice. Put the lid on the cooler. Turn on the fan. Cold air will flow out of the vent holes as long as your ice lasts.
---
Shaunta Alburger has been a professional writer for 15 years. She's worked on staff at both major Las Vegas newspapers, as well as a rural Nevada weekly. Her first novel was published in 2014.