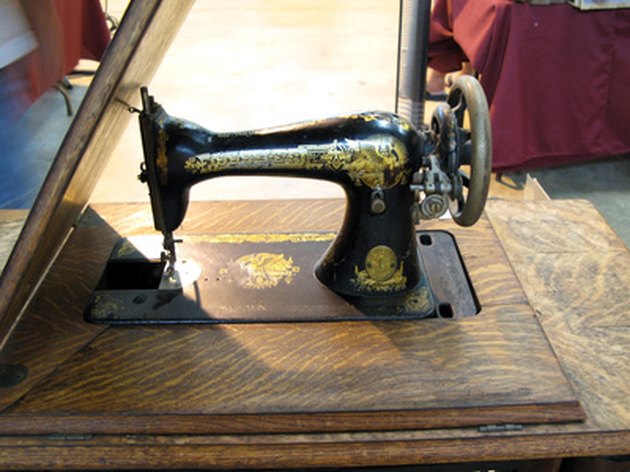 Singer Sewing Co. is one of the best known brands in sewing machines. Singer has been producing sewing machines since 1851 and have been the first to offer such features as the first electronic machine and first zig-zag stitch machines. Determining if your Singer is an antique is an easy process. Machines made before 1900 are considered antiques. Machines made after after 1900 may be considered vintage. Find which category your Singer fits in to determine the value of your machine.
Step 1
Find the serial number of the sewing machine. The serial number of the machine will be stamped into the right side of the machine. Write the number down.
Step 2
Call Singer at its toll-free customer line at 800-474-6437. Provide the representative the serial number from your machine. Singer will be able to provide you with the model number and the year the machine was manufactured.
Step 3
Research your machine. Use websites like ISMACS International Sewing Machine Collectors' Society to help establish the value. Singer has a few machines that are in high demand for collectors. Singer Models 1 and 2 are very primitive looking machines. These were the first two offerings from Singer and were produced prior to 1860. The Singer 221 and 222 Featherweight, while considered vintage, were produced in the 1950s and are popular with many collectors. The "Blackside" Singers were produced in 1941 and 1947 only and did not have any chrome as most Singer machines have.
---
Michael Carpenter has been writing blogs since 2007. He is a mortgage specialist with over 12 years of experience as well as an expert in financing, credit, budgeting and real estate. Michael holds licenses in both real estate and life and health insurance.