With a fast-moving life in a fast-moving world, microwaves are a big part of the time-management solution in busy households. Getting a new microwave can make your kitchen run smoother – and maybe even save you money on energy bills. But have you given thought to your old microwave's exit strategy?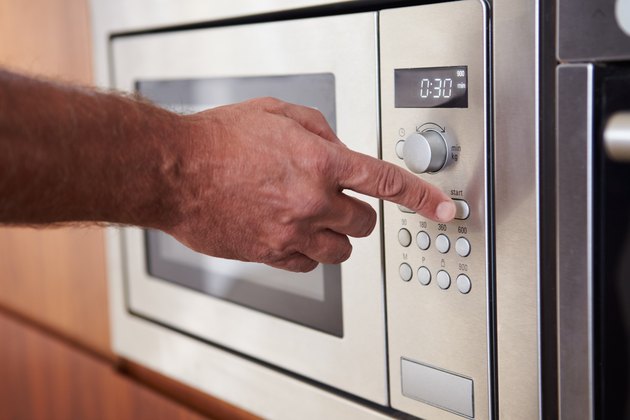 With about 5 percent of the world's population, estimates are that, in 2014, the United States generated approximately 11.7 million tons of electronic waste of the world's 41.8 million tons – or about 28 percent.
In 2012, the USA recycled about 29 percent of its e-waste, and that number is sure to have increased. But wouldn't it be great if that number kept getting higher? Every little bit counts. If your microwave is working – or even if it isn't – there are several solutions to keep it out of landfills.
The Charitable Solution
If your microwave's still working but you want an upgrade for whatever reason, it can be a great contribution to charities or someone who can't afford one. Consider asking places like Meals on Wheels if there are local seniors needing a working microwave. Often, conditions like Alzheimer's disease mean seniors are no longer allowed to have working stoves or ovens in their apartments, and a microwave can be a huge help.
Perhaps there's a Boys & Girls Club or community center near you where a microwave could make the after-school snack rush an easier ordeal for volunteers to handle. There are countless organizations that could use working microwaves. Even asking on social media could help you find a new home for your old microwave, like with a struggling student or a newly-divorced friend of a friend.
Busted but Salvageable
Your old microwave is loaded with recyclable parts and materials. All states and counties have different solutions for how to handle e-waste. Use internet searches or ask at city hall or a local library where you can take your old microwave for recycling. You'll find solutions by searching for "e-cycling near me" or "recycling my microwave near me."
Another option can be taking it to a city transfer station, but you typically need to pay for disposal. They'll often keep electronics separate from general disposal and get it where it needs to go, usually to an organization that is a "Responsible Appliance Disposal" EPA-certified partner.
The Thrifty Solution
Another way to benefit charity and get your old-but-working microwave to someone who might need it is to give it to a thrift store or a local church or community group's thrift sale. This way, your chosen organization gets some cash for their operations, and someone who can't afford a big-ticket item gets a temporary workhorse.
Ask Your Retailer
Some big box retailers, such as Best Buy, will recycle electronics on your behalf. If you already know what model you're buying and where, call ahead to the retailer or search their website for recycling. Maybe you can bring the old one in for recycling while you pick up the new model. Talk about energy-efficient!
Do it For Mother Earth
From plastic and glass to the electronics components within, every part of your microwave was extracted from Mother Earth. Obviously, valuing a microwave enough to upgrade suggests that you need life to be a little faster and simpler, but spending a few minutes to keep your microwave out of the landfill is worth the effort. You'll be glad you did.
---
Steffani Cameron is the daughter of a realtor and interior decorator mother and a home contractor father. Steffani is a professional writer with over five years' experience writing about the home for BuildDirect and Bob Vila. Raised with a mad love for decorating, Steffani gave up her Art Deco apartment to travel and work remotely for five years. She's in love with experiencing traditional decor around the world, including stays in Thai teak plantations on the Mekong River and cave homes in Turkey.
View Work