Things You'll Need
Vacuum

Upholstery cleaning foam

Scrub brush

Cloth

All-purpose cleaner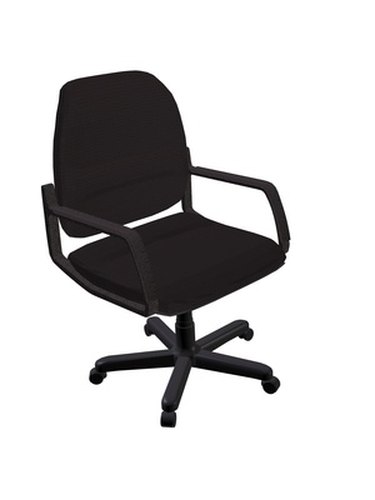 Fabric office chairs are available in a variety or colors, styles and textures to match any home or office. With regular use, fabric office chairs can attract dirt, lint and food spills. Fortunately, an upholstery cleaning foam--such as one made for autos--can remove many types of stains and dirt from the fabric without ruining its color or texture. Look for a dry-cleaning formula to avoid soaking-wet chairs and help speed up the drying time.
Step 1
Vacuum the back and seat of the fabric office chair with a brush attachment or portable. This initial vacuuming will help the cleaner penetrate the fabric more easily without excess dirt in the way.
Step 2
Spray an even layer of upholstery cleaning foam on the fabric office chair. Thoroughly cover the back and seat of the chair with foam. Allow it to sit for the amount of time indicated in the product instructions.
Step 3
Scrub the fabric office chair with a brush, focusing on any dirty spots or stains. Allow the chair to dry completely, around five or 10 minutes depending on the temperature and humidity of the room.
Step 4
Vacuum the fabric office chair once again to remove any dirt lifted out by the cleaning foam.
Step 5
Wipe the armrests and chair legs with a cloth dampened in all-purpose cleaner.
---
Melissa Rae has been a writer since 2008, specializing in home-and-garden, business, technology and education topics. Rae holds a Bachelor of Science in business administration from Herzing University.