Zeroing in a rifle, or making sure that it is accurate, requires the use of a rifle bench rest. One may not always be available when you're shooting at a range. A good bench rest can be purchased at most sporting goods stores, but making one at home takes only about an hour, and the supplies are easy to find and inexpensive. The measurements can be modified to fit any need and physical condition.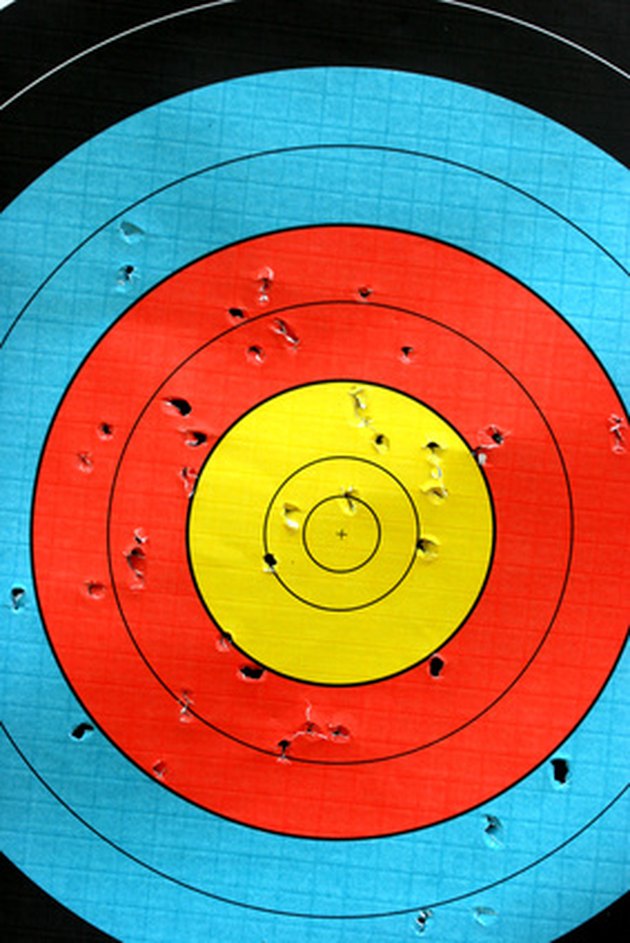 Step 1
Place the eight equal-length 30- to 36-inch 2-by-4s into the leg holes of the brackets. This gives the four legs for the bench.
Step 2
Insert the top 2-by-4 rail into the bracket.
Step 3
Adjust the two completed sawhorses until the top rails are parallel to each other.
Step 4
Set the plywood top equally on the rails, with the longer side running left to right and the plywood edges even with the outer edge of the rails.
Step 5
Screw the plywood top onto the rails.
Step 6
Disassemble and assemble the bench rest by easily sliding the top rails and legs on and off the brackets. Store it in a car trunk or back seat for transport.