Things You'll Need
Credit card

Citrus cleaner (Goo Gone, Polyken)
Tip
When protective film is put back on, it will usually trap several air bubbles. The long edge of the credit card can be used to push out the air bubbles.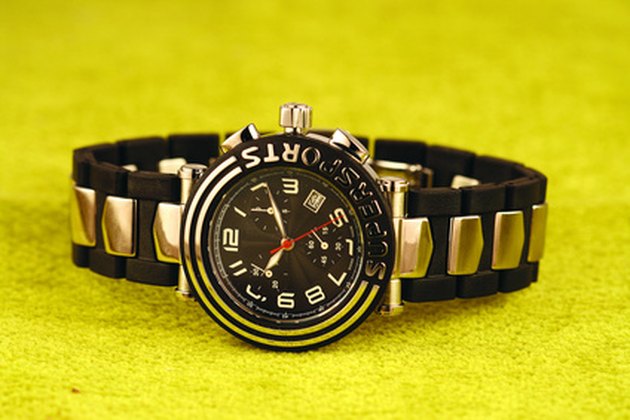 Many home appliances and electronics are sold with a sheet of protective film on an exposed surface. This plastic film is intended to be removed before the first time the unit is used. Most protective film clings to a smooth surface with static electricity without adhesive. Some products sold with protective film on them have no mention in the instructions of how it is supposed to be removed.
Step 1
Look closely at the protective film for a tab or raised area that can be pulled.
Step 2
Separate a corner of the protective film from the smooth surface with the rounded edge of a credit card if the film doesn't have a pull tab.
Step 3
Pinch the lifted corner with your thumb and index finger and pull straight up to slowly peel the corner back.
Step 4
Push the long edge of the credit card into the crease between the protective film and the surface when the film gets difficult to pull away.
Step 5
Clean the smooth surface of any residual adhesive with a citrus cleaner after the protective film has been removed.
---
Jeffrey Brian Airman is a writer, musician and food blogger. A 15-year veteran of the restaurant industry, Airman has used his experience to cover food, restaurants, cooking and do-it-yourself projects. Airman also studied nursing at San Diego State University.