To build a crawl space door on block skirting will require adding a wood frame to the opening. Attaching the wood frame is simply a matter of using specially designed concrete nails. The hinges and door can be attached to the frame in the usual fashion.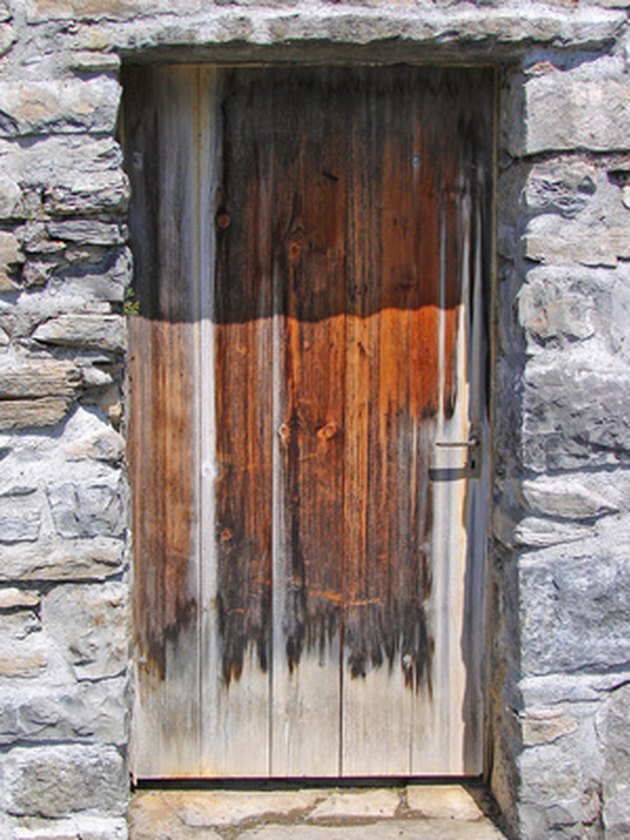 How to Build a Crawl Space Door on Block Skirting
Step 1
Use tape measure to get the dimensions of the opening from left to right and up and down. Get the dimensions from corner to corner of the opening to determine if the opening is square. If the opening is not square the wood frame should be built square. Wood trim can be used to compensate for the irregularities.
Step 2
Build a two inch by six inch wood frame from four pieces of wood. Make the top and bottom pieces the same length and make the side pieces the same length. Make the top and bottom pieces flush with the outside edge of the box. This will allow the top piece to sit on top of the side pieces and the side pieces to sit on top of the bottom piece when the frame is inserted into the opening. Use three galvanized 16 penny nails at each corner to hold the frame together. Be sure the outside dimensions of the frame will fit inside the opening. Any irregularities can be covered with pressure treated wood trim. The trim can be nailed to the frame to cover the gap between the frame and the concrete block.
Step 3
Place the frame inside the opening. Use the level to make sure the sides and top are level. Place pressure treated wood shims between the concrete block and the frame if necessary. Use the hammer to nail the concrete nails through the wood into the concrete blocks. Aim the nails into the mortar between the blocks for easier driving of the nails.
Step 4
Use galvanized eight penny nails to place four pieces of one inch by four inch pressure treated wood around the inside of the frame. These will give the door something to rest against when it is closed.
Step 5
Use a tape measure and circular saw to cut out a door from pressure treated plywood. Attach the hinges and latch as desired.