The Italian cypress (Cupressus sempervirens) is an evergreen tree that can reach heights of 40 to 60 feet. Despite how tall it gets, the tree never develops to more than 3 feet wide. The Italian cypress tree is easily recognized by its dark green, scale-like leaves. This tree is known for having a long life and can even reach the age of 1,000 years. Italian cypress trees are susceptible to cypress canker, a disease caused by a fungus. If you have an Italian Cypress tree on your property, consider adding fertilizer to the soil around the tree once per year.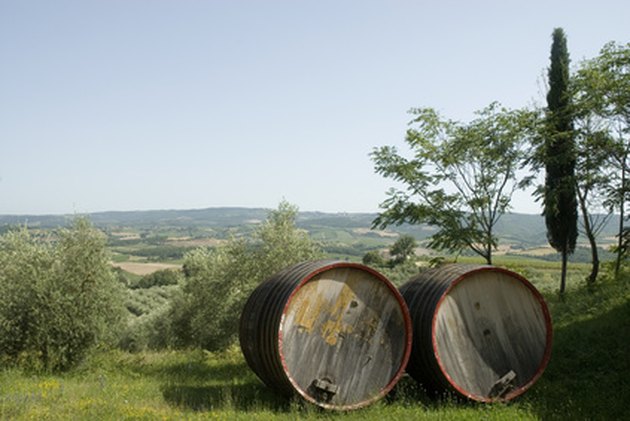 Step 1
Apply fertilizer between April and mid-July on a sunny day with little wind.
Step 2
Pick up or rake fallen branches from around the Italian cypress tree.
Step 3
Feed the Italian cypress a 10-8-6 granular fertilizer. Give the tree 1 lb. of fertilizer for every inch of diameter of the tree.
Step 4
Sprinkle the fertilizer evenly around the base of the tree. Follow all safety precautions listed on the fertilizer's product label.
Step 5
Rake the area again so that the fertilizer is mixed with the soil.
Step 6
Water the fertilizer until the soil is wet 6 to 8 inches deep.