A cashmere suit coat is an investment that can last for years with proper care, but delicate fabrics generally require more attention and special cleaning and pressing than cotton fabrics. Even with careful placement and hanging, a cashmere coat can develop wrinkles in a crowded closet. While dry-cleaning is an option, it can be costly and will not make the garment immediately available. Instead, you can safely iron the cashmere suit coat at home.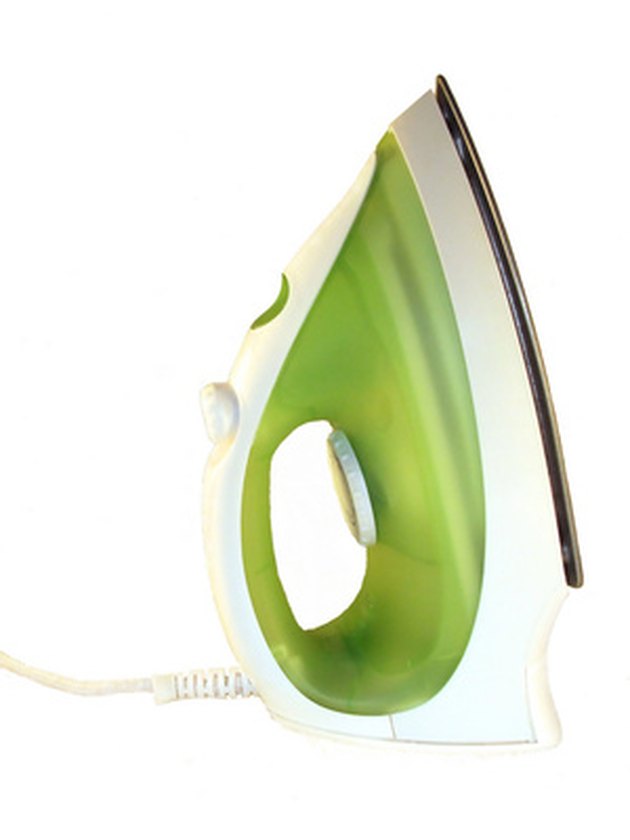 credit:
iron image by Robert Grzywaczewski from <a href='http://www.fotolia.com'>Fotolia.com</a>
Step 1
Turn the iron on the medium setting and allow it to heat completely.
Step 2
Place the cashmere suit coat on an ironing board or other flat surface, with the outside of the coat facing up.
Step 3
Place a damp cloth on top of the wrinkled area.
Step 4
Iron the wrinkled area through the damp cloth. The cloth will protect the fabric from scorching and will steam the wrinkles out of the garment.