Things You'll Need
Clean cloth

Baking soda

Toothbrush

Hydrogen peroxide
Tip
You can also make a paste by mixing hydrogen peroxide and baking soda and use that with the toothbrush to handle particularly tough areas to clean.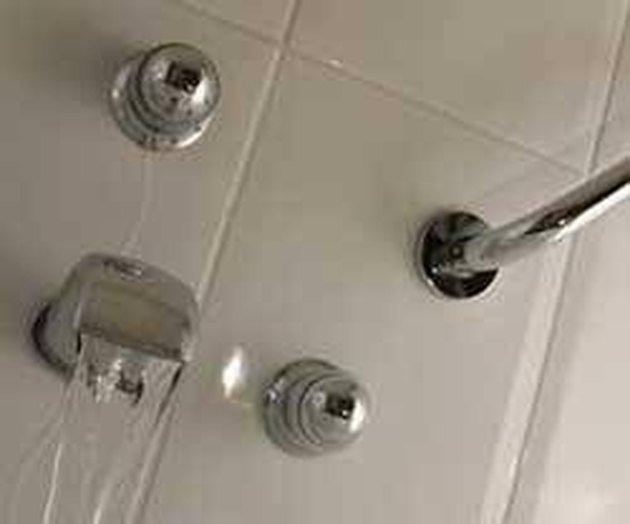 Cleaning grout is a necessary chore. While there are many cleaners available on the market that boast about being able to clean grout and anything else, the price tag can be a bit much. All you really need is a couple of inexpensive items you probably already have around the house.
Step 1
Dampen the area with a soft, clean, damp towel.
Step 2
Sprinkle baking soda all over the dampened grout. The moisture will help it to stick.
Step 3
Allow the baking soda to sit on the grout for 10 to 15 minutes.
Step 4
Dip an old toothbrush in hydrogen peroxide and scrub the grout with it. The baking soda will act as a mild abrasive and help to help to clean stubborn areas.
Step 5
Rinse the area with clean water to remove any dirt, debris and baking soda.
---
Melynda Sorrels spent 10 years in the military working in different capacities of the medical field, including dental assisting, health services administration, decontamination and urgent medical care. Awarded the National Guardsman's Medal for Lifesaving efforts in 2002, Sorrels was also a nominee for a Red Cross Award and a certified EMT-B for four years.