So you've built a wood burning fire pit in your backyard! Great, now be smart and safe and build a fire pit fire arrestor too. Here instructions on how to do just that.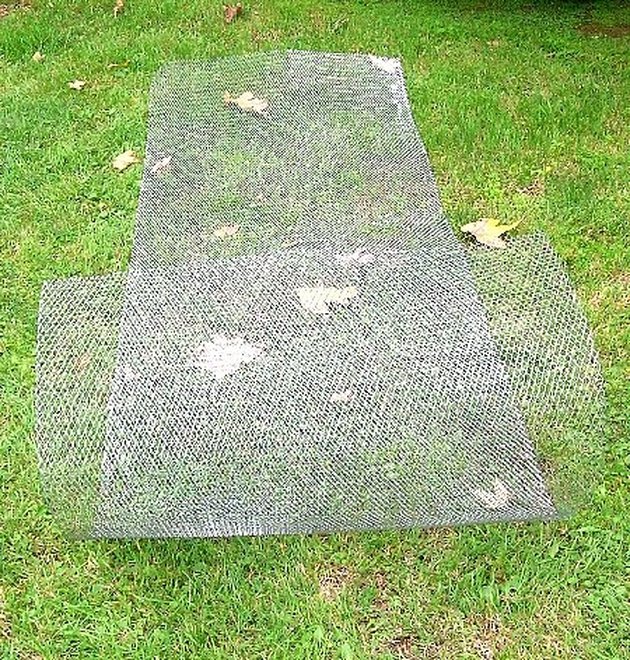 ~ Roll out your metal cloth ~
With your tin snips, cut down the width of the cloth to 16". It's helpful to have a friend help you hold back the cut off to create a gap to ease your cutting; 8' is a long way.
~ Fold back the cut edge to form a 1" seam ~
With gloved hands, the metal cloth should be malleable enough to fold over easily. Do this for the long cut edge and the short ends as well.
Roll the cloth out on cement and walk over your seams to tamp them down. You should be wearing closed toe shoes btw.
Step 3
~ Pull back the top row of stones on your wood burning fire pit to expose a ½" lip on the lower row of stones. ~
It is assumed here that your fire pit was constructed using 12" od x 8" id x 4" retaining stones as listed in my article How to Build a Wood Burning Fire Pit (see resource box for link.)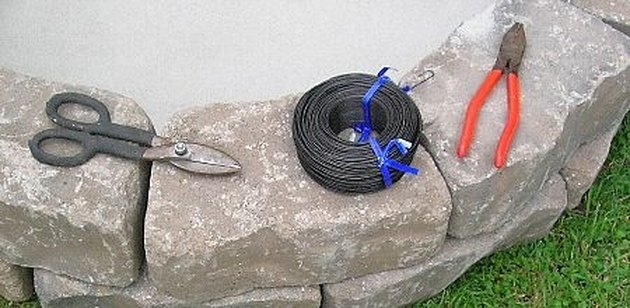 ~ Cut about twenty-two 3" - 4" pieces of wire, bend them into a U shape ~
Step 5
~ Take your metal cloth and fit it into the inside diameter of your wood burning fire pit, using the small ledge your created as your base. ~
There will be overlap; that's fine, just fit the cloth in the interior circle so that it fits snug.
Step 6
~ Using six of the wire pieces, stitch the overlap together making it secure - three per edge. ~
Twist wires tight, cut off excess being careful not to cut it too short.
~ Make five vertical cuts ~
Using the stones as your cutting guide, mark your vertical cuts every two stones. Be sure to position your overlap seam between cuts.
Once you've marked where you're going to cut, remove metal cloth from fire pit and move to cement or solid area. Make your cuts from the top down to 6" above the bottom of the metal cloth.
Step 8
~ Fold cut edges to make 1" seams for all edges ~
Be sure to wear your leather gloves.
~ Reinsert fire pit spark arrestor into fire pit. ~
Begin folding panels, one by one in order. As you go along, stitch panels together with two or three of the wire pieces, finger twist only at this point. You are securing all flaps, so let that be your guide as you work around the circle.
~ Remove spark arrestor and flip it over ~
Now you will twist tight all the wires and cut off excess wire.
Step 11
~ Cut a 12" length of wire for top handle ~
Turn fire pit spark arrestor over and insert the wire ends into the center. Carefully turn your dome over and bend the wire ends into a U shape to feed through the metal cloth. Turn dome right side up and twist wire ends around your handle.
Step 12
~Reinsert your newly constructed fire pit spark arrestor into your fire pit! ~
Your fire pit and spark arrestor are ready to use!